Bath Bombs
Create your own moisturizing bath bombs with your favorite essential oils.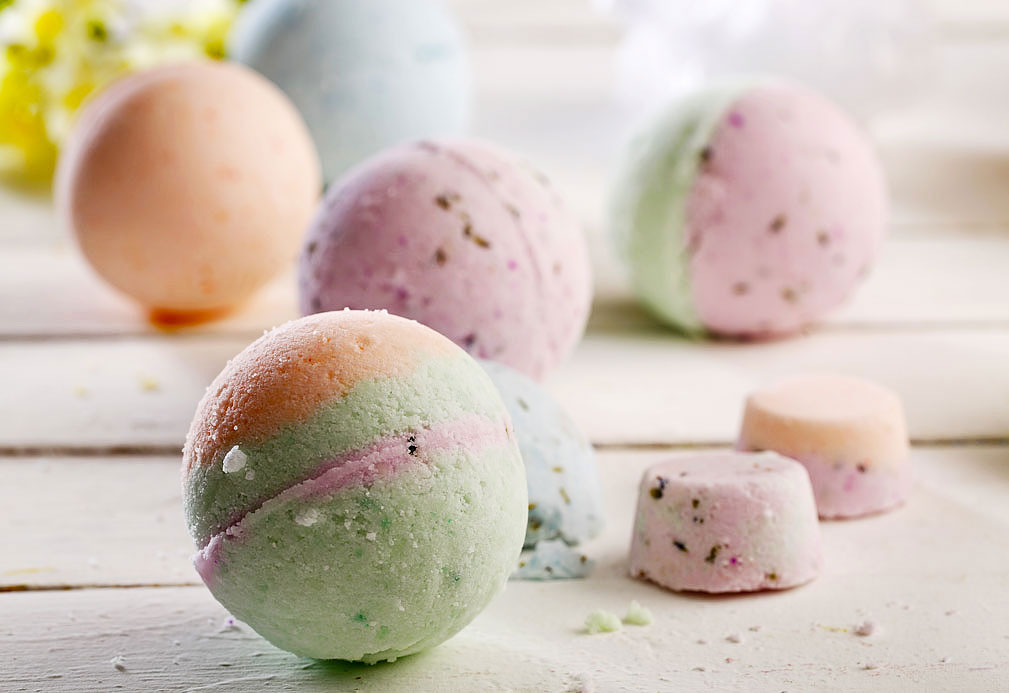 Ingredients
1/4 cup baking soda 60 mL
2 Tbsp cornstarch 30 mL
1 1/2 Tbsp canola oil 20 mL
2 drops food coloring, if desired
2 Tbsp citric acid 30 mL
1/4 tsp essential oil of your choice 1 mL
Light mist of water
Mold for shaping bombs
Instructions
1. Mix baking soda and cornstarch together. Add canola oil, food coloring and essential oil.
2. Using a water mister, mist the mixture lightly one time. Mix well until there are no lumps and the color is well-blended.
3. Add citric acid. Heap as much of mixture as possible into a mould. Press down very firmly packing the mixture well. Do not add more mixture to the mold after firmly packing it, as it will not create a cohesive bath bomb.
4. Let the bath bomb air dry for 1-2 days.
Essential Oil Idea:
Use Lavender essential oil as well as 1⁄2 tsp (2mL) of dried lavender blossoms. Add the lavender blossoms when mixing the baking soda and cornstarch together.