Beet Hummus
A vibrant take on a Mediterranean classic, this unique hummus uses beets to add tangy taste and vivid color. Canola oil adds a smooth and light texture to this creamy dip.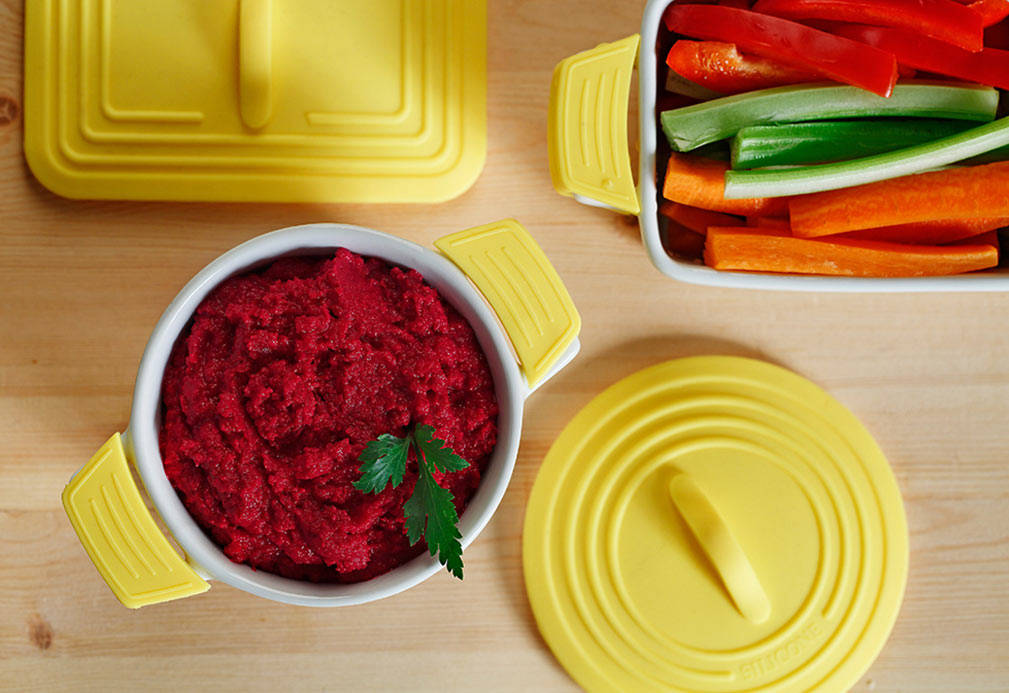 Ingredients
1 1/2 cups cooked beets 375 mL
1 can (15.5 oz/460 mL) chickpeas, rinsed and drained
1 Tbsp tahini 15 mL
1 garlic clove
1/2 tsp cumin 2 mL
1/4 tsp salt 1 mL
1 Tbsp canola oil 15 mL
1 lemon, juiced (about 4 Tbsp/60 mL)
Instructions
1. In blender or food processor, add all ingredients. Blend until smooth.
2. Transfer to serving bowl. Serve with cut vegetables.
Yield
2 cups (500 mL)
serving size
1/4 cup (60 mL)
nutritional analysis
Per Serving
Calories
85
Total Fat
3 g
Saturated Fat
0 g
Cholesterol
0 mg
Carbohydrates
13 g
Fiber
3 g
Sugars
5 g
Protein
3 g
Sodium
222 mg
Potassium
168 mg