Caprese Muffins
The classic Caprese Italian salad is in an easy-to-tote muffin form – think picnic! Juicy cherry tomatoes, creamy mozzarella and bright basil join flavorful forces with the mild taste of canola oil, producing a tender treat.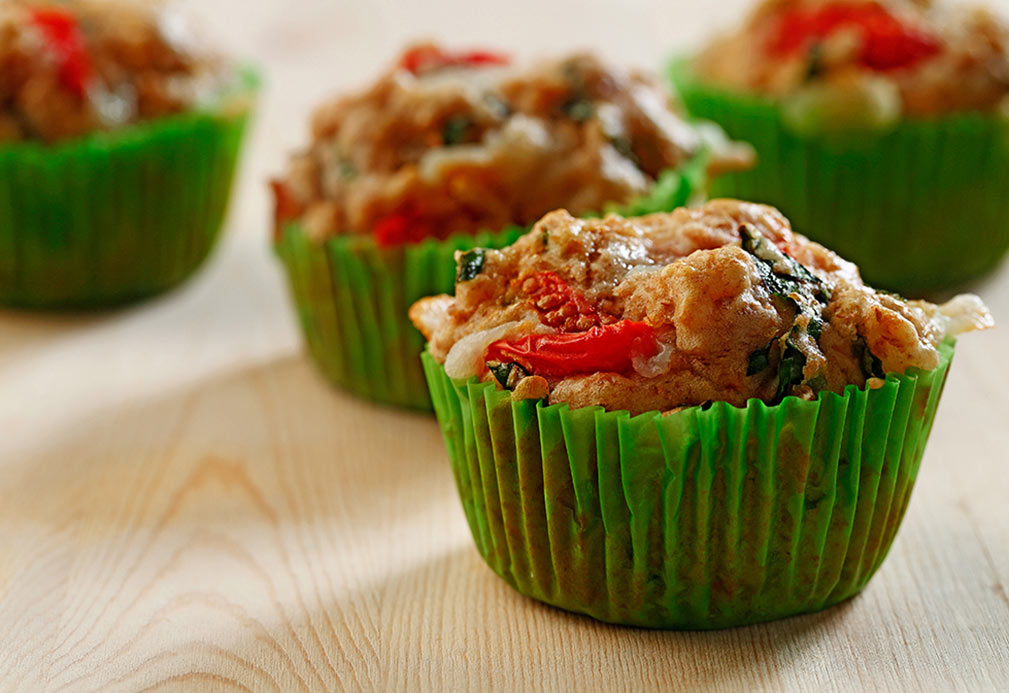 Ingredients
canola oil cooking spray
1 1/3 cups quartered cherry tomatoes 325 mL
1/4 cup canola oil 60 mL
1 egg
3/4 cup 1% milk 175 mL
8 oz buffalo mozzarella, cubed 250 g
1/3 cup chopped fresh basil 75 mL
1 1/2 cup whole-wheat flour 375 mL
2 tsp baking powder 10 mL
1/2 tsp salt 2 mL
Instructions
1. Preheat oven to 350°F (180°C). Spray 12-cup muffin pan with canola oil cooking spray.
2. In large bowl, combine all ingredients and mix well. Evenly divide batter into muffin pan.
3. Bake 20-25 minutes. Cool on rack. Store in refrigerator for up to three days.
Yield
12 muffins
serving size
1 muffin
nutritional analysis
Per Serving
Calories
161
Total Fat
9 g
Saturated Fat
2 g
Cholesterol
16 mg
Carbohydrates
13 g
Fiber
1 g
Sugars
2 g
Protein
8 g
Sodium
259 mg
Potassium
85 mg