Beignets
Canola oil is a great choice for high heat cooking. Canola oil has one of the highest smoke points of all commonly used vegetable oil at 468 °F (242 °C).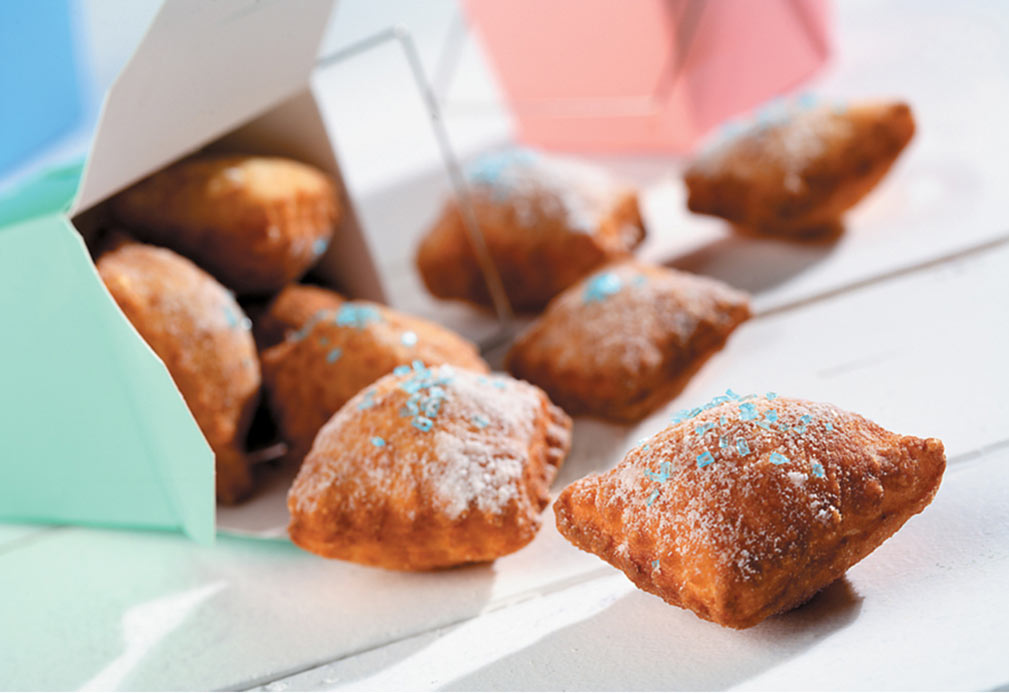 Ingredients
2 tsp granulated sugar 10 mL
1/4 cup warm water 60 mL
1 1/2 Tbsp active yeast 20 mL
1/2 cup hot water 125 mL
2 Tbsp canola oil 30 mL
1/4 cup granulated sugar 60 mL
1/2 tsp salt 2 mL
1/2 cup evaporated milk 125 mL
1 egg, beaten
3 1/2 cups all purpose 875 mL
canola oil for deep frying
icing sugar or colored sugar
Instructions
1. In small bowl, dissolve sugar in warm water. Sprinkle in yeast; let stand for 10 minutes or until frothy.
2. In large mixing bowl, combine hot water, canola oil, sugar, salt and evaporated milk. Stir to dissolve sugar. Add dissolved yeast and egg. Stir in 2 cups (500 mL) flour and beat until smooth. Add remaining flour to make soft dough. Chill for up to 24 hours in refrigerator.
3. Roll out to 1/8 inch (3 mm) on floured surface, cut into 2 inch (5 cm) squares. Heat oil to 375 °F (190 °C). Fry 3 or 4 beignets at a time for 2 to 3 minutes per side or until each side puffs out and is golden brown. Drain on paper towels and sprinkle with icing sugar or colored sugar. Serve warm.
Yield
2 1/2 dozen
serving size
1 beignet
nutritional analysis
Per Serving
Calories
190
Total Fat
14 g
Saturated Fat
1 g
Cholesterol
5 mg
Carbohydrates
15 g
Fiber
0 g
Protein
2 g
Sodium
45 mg