Betty's Gingersnaps
Try these moist and chewy gingersnaps made with canola oil to significantly lower saturated fat content.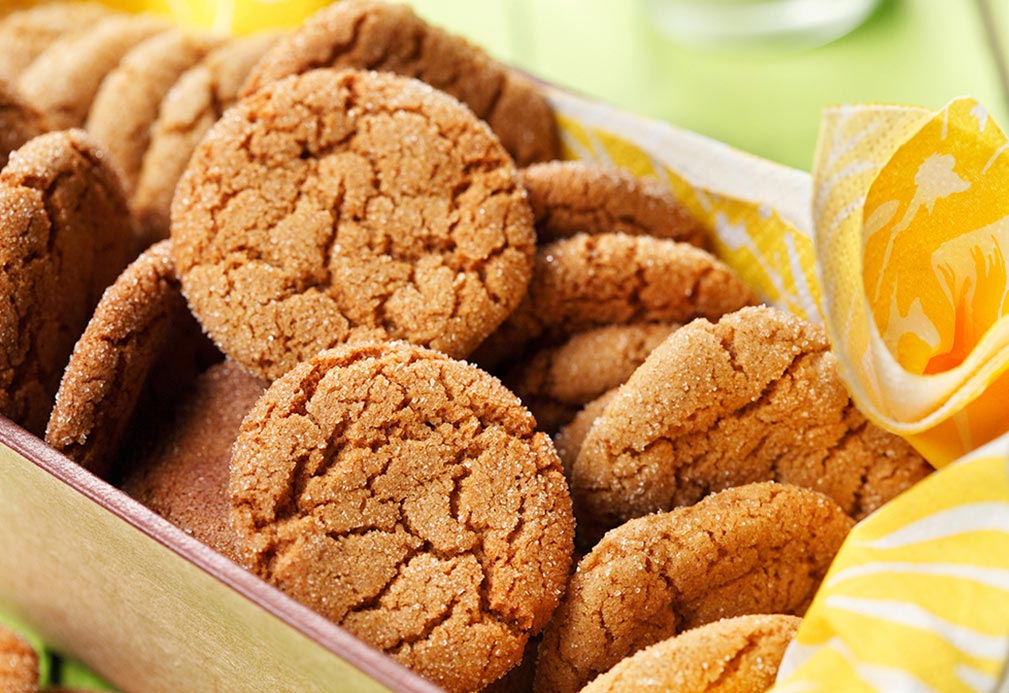 Ingredients
1/2 cup canola oil 125 mL
1 cup granulated sugar 250 mL
1 egg
1/4 cup molasses 60 mL
1 3/4 cups all purpose flour 425 mL
2 tsp ground ginger 10 mL
1 tsp ground cinnamon 5 mL
1 tsp baking powder 5 mL
1 tsp baking soda 5 mL
1/2 tsp salt 2 mL
1/4 cup granulated sugar 60 mL
Instructions
1. Preheat oven to 375 °F (190 °C).
2. In mixing bowl, beat canola oil with sugar. Beat in egg and molasses. Add flour, ginger, cinnamon, baking powder, baking soda and salt. Stir until dough is moist. The dough can be quite sticky.
3. Using 1 tsp (5 mL) per cookie, shape dough into ball. Roll in sugar. Place on lightly oiled baking sheet and flatten with the palm of your hand. Bake for 12-15 minutes. Let cool on cookie sheets or racks.
 
Yield
36 cookies
serving size
1 cookie
nutritional analysis
Per Serving
Calories
80
Total Fat
3.5 g
Saturated Fat
0 g
Cholesterol
5 mg
Carbohydrates
13 g
Fiber
<1 g
Protein
1 g
Sodium
85 mg