Carrot Soup
This colorful soup is full of vitamins and flavor.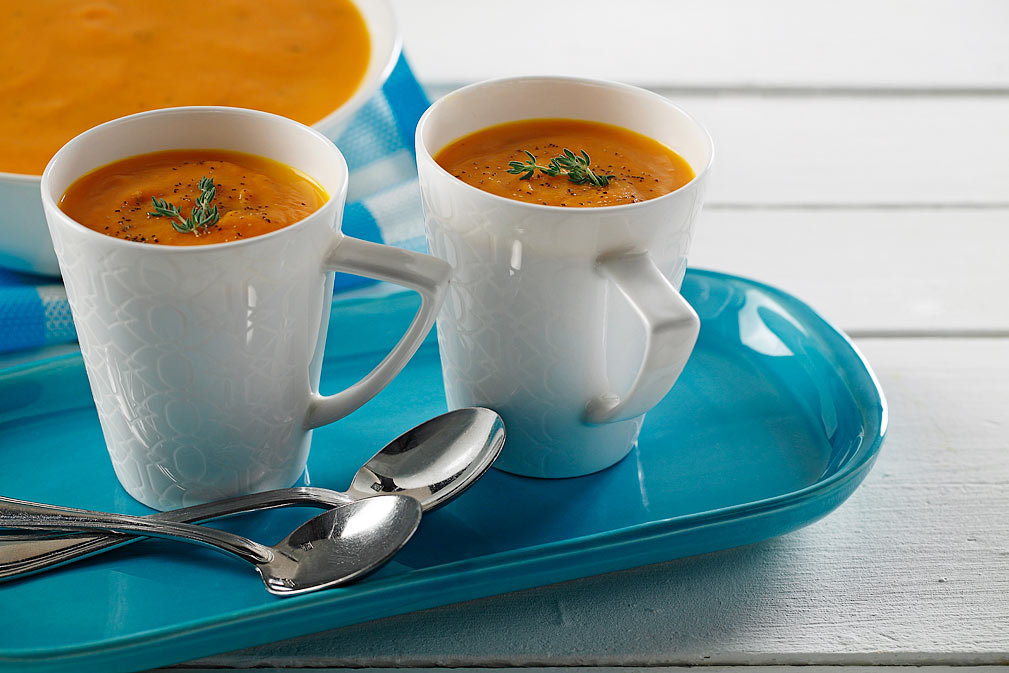 Ingredients
1 cup white onion, chopped 250 mL
1 Tbsp canola oil 15 mL
5 cups carrot, peeled and cut in cubes 750 g
1 Tbsp fresh grated ginger 15 mL
2 tsp coriander seeds 10 mL
4 cups vegetable stock 1 L
1 tsp salt 5 mL
1/2 tsp ground black pepper 2 mL
Instructions
1. In a saucepan cook onions with canola oil until they are soft.
2. Add carrots, ginger and coriander seeds and cook for 2 minutes, stirring often. Add vegetable stock and simmer over low heat
3. Cover saucepan and cook for about 25 minutes or until the carrots are very soft.
4. Puree soup using an immersion blender. Season with salt and pepper.
Yield
4 servings
serving size
1 1/4 cup (310 mL)
nutritional analysis
Calories
130
Total Fat
4 g
Saturated Fat
0 g
Cholesterol
0 mg
Carbohydrates
23 g
Fiber
7 g
Sugars
11 g
Protein
2 g
Sodium
830 mg
Potassium
588 mg