Cherry Almond Energy Balls
A portable snack for busy days! Canola oil adds a dose of good fats to the mix and helps the body absorb fat-soluble vitamins.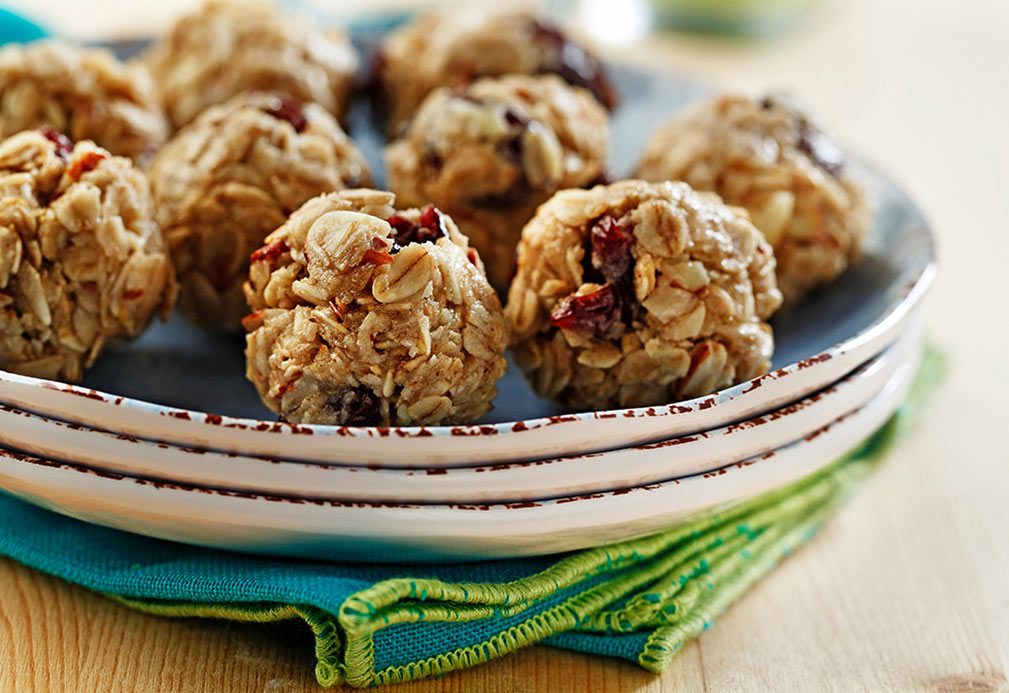 Ingredients
1 1/2 cups rolled oats 375 mL
2 Tbsp canola oil 30 mL
1/3 cup liquid honey 75 mL
1/4 cup natural whey protein powder, optional 60 mL
1/2 cup dried tart cherries, chopped 125 mL
1/4 cup sliced or slivered almonds, chopped 60 mL
1/4 tsp salt 1 mL
Instructions
1. In a medium bowl, thoroughly combine all ingredients and refrigerate for 30 minutes.
2. Coat hands with canola oil to prevent sticking and firmly form mixture into 1-inch (2.5-cm) balls.
3. Keep energy balls refrigerated. May be stored in refrigerator for up to five days.
Yield
16 balls
serving size
1 ball
nutritional analysis
Per Serving
Calories
100
Total Fat
3 g
Saturated Fat
0 g
Cholesterol
0 mg
Carbohydrates
16 g
Fiber
1 g
Sugars
9 g
Protein
2 g
Sodium
40 mg
Potassium
55 mg