Cucumber Raita
Raitas are used as a cooling dish with spicy Indian dishes.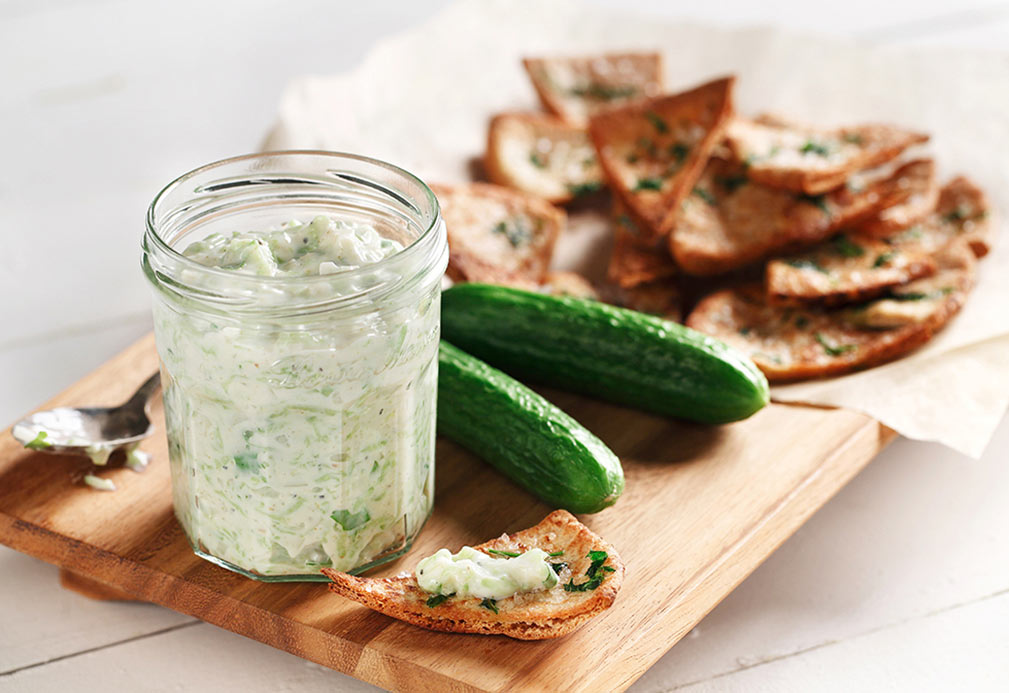 Ingredients
1/2 Tbsp canola oil 7 mL
2 cloves garlic, minced
1 medium cucumber, peeled, seeded, shredded
1/2 cup finely chopped white onion 125 mL
2/3 cup non-fat plain yogurt 150 mL
2 Tbsp chopped fresh cilantro 30 mL
1 tsp granulated sugar 5 mL
1/2 tsp rice wine vinegar 2 mL
1/2 tsp ground cumin 2 mL
Dash of hot sauce
Salt and freshly ground pepper to taste
Instructions
1. In small skillet, set on medium heat, heat canola oil. Add garlic and cook stirring, until fragrant, about 30 seconds. Transfer to bowl.
2. Add cucumber, onion, yogurt, cilantro, sugar, vinegar, cumin and hot sauce. Stir to combine. Season with salt and pepper. Serve with pita bread, toasted tortillas or as side salad or condiment.
Yield
1 1/2 cup (375 mL)
serving size
6 Tbsp (90 mL)
nutritional analysis
Per Serving
Calories
60
Total Fat
2 g
Saturated Fat
0 g
Cholesterol
0 mg
Carbohydrates
9 g
Fiber
1 g
Protein
3 g
Sodium
100 mg