Chocolate Orange Pudding Cake
Check out the baking section of our website to learn how to convert your solid baking recipes to canola oil.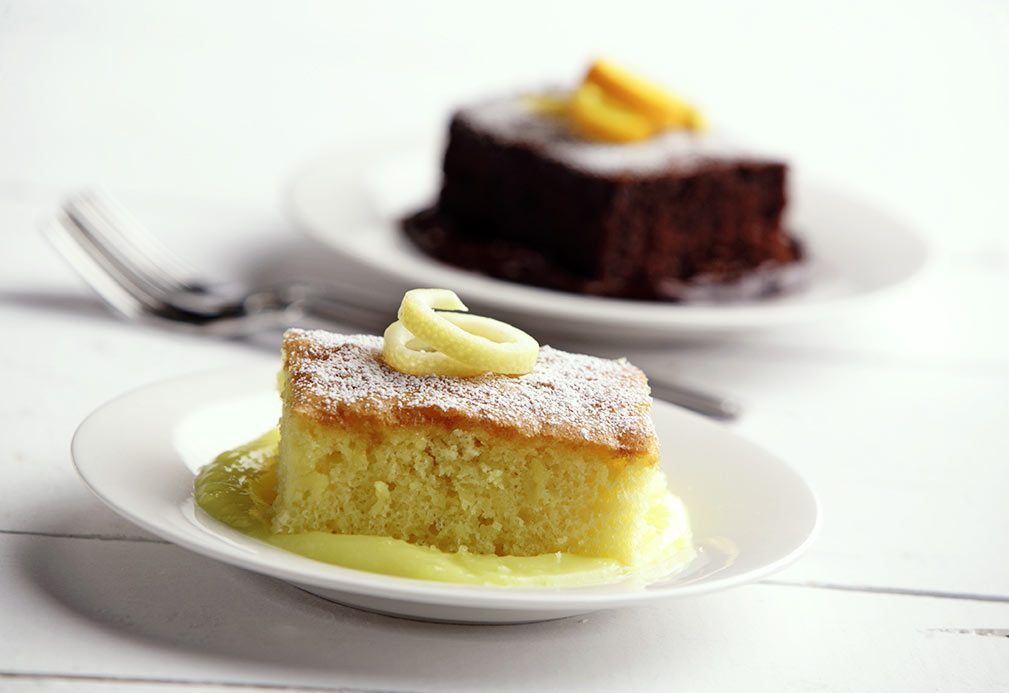 Ingredients
1 pkg (18oz/515g) chocolate cake mix
3 eggs
1/2 cup canola oil 125 mL
1/4 cup water 60 mL
canola oil cooking spray
2 cups cold milk 500 mL
1/4 cup orange juice 60 mL
2 Tbsp orange zest 30 mL
2 (4oz/113g) pkg. instant chocolate pudding
1/3 cup granulated sugar 75 mL
3 Tbsp icing sugar 45 mL
Instructions
1. Preheat oven to 350 °F (180 °C).
2. In large mixing bowl, combine cake mix, eggs, canola oil and water. Beat on medium speed for 2 minutes. Pour into a 9 x 13 inch (22 x 33 cm) baking pan sprayed with cooking spray.
3. In large bowl, pour milk and orange juice. Stir in orange zest. Add pudding mix and sugar and whisk mixture until well blended, about 2 minutes. Quickly pour evenly over cake batter.
4. Place pan on foil-lined baking pan to catch batter which might bubble over the edge of cake pan. Bake for 55 to 60 minutes or until tester comes out clean.
5. Cool in pan 20 minutes. Mixture will thicken on standing. Spoon pudding cake into dishes and dust with icing sugar or serve with ice cream. Garnish with orange twists.
Tip: To make a lemon version, use lemon cake mix and lemon pudding mix. Replace orange juicewith water, and replace orange zest with lemon zest.
Yield
24 servings
serving size
nutritional analysis
Per Serving
Calories
210
Total Fat
69 g
Saturated Fat
1.5 g
Cholesterol
25 mg
Carbohydrates
31 g
Fiber
<1 g
Protein
3 g
Sodium
340 mg