Chocolate War Cake
War cake, popularized in the U.S. during World War II, is made without eggs or milk, which were hard to get at the time. The recipe has stuck around all these years because it is moist, chocolaty and a cinch to make. It just happens to be vegan as well, so it is ideal for those with dietary restrictions. Making war cake with canola oil and half whole-grain pastry flour makes it better for you with a taste worth "fighting for".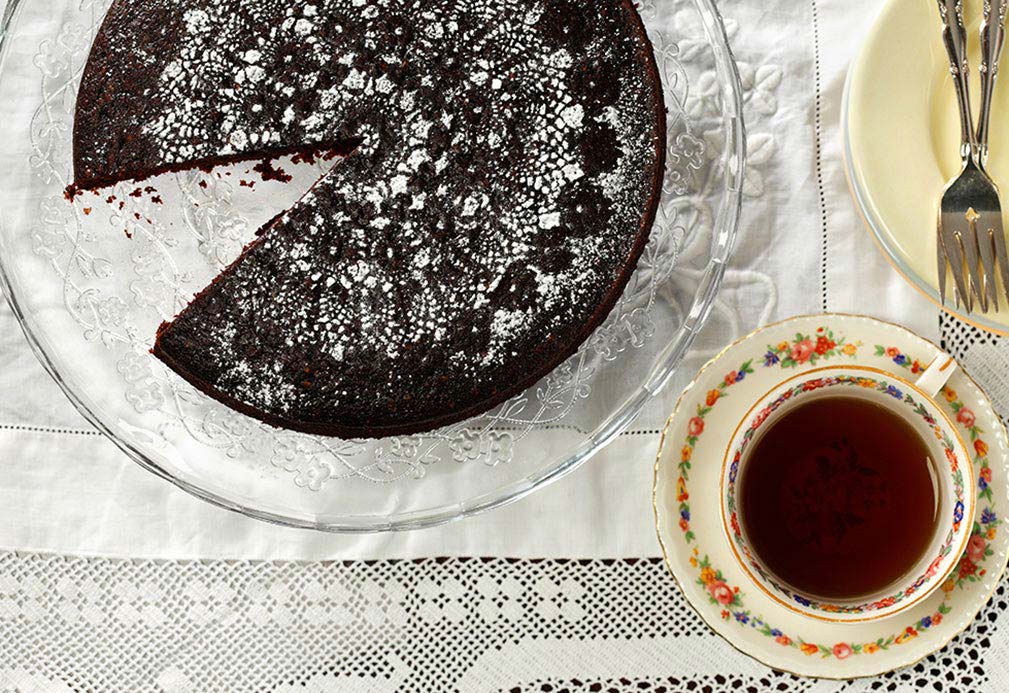 Ingredients
3/4 cup whole-wheat pastry flour* 175 mL
3/4 cup all purpose flour 175 mL
1 cup granulated sugar 250 mL
1/3 cup natural cocoa powder 75 mL
1 tsp baking soda 5 mL
1/2 tsp salt 2 mL
1 cup cold water 250 mL
1 Tbsp cider vinegar 15 mL
1/3 cup canola oil 75 mL
1 tsp pure vanilla extract 5 mL
1/2 tsp confectioners' sugar 2 mL
Instructions
1. Preheat oven to 350°F (180°C).
2. In 9-inch (22-cm) round baking pan, whisk together whole-grain pastry flour, all-purpose flour, sugar, cocoa powder, baking soda and salt. 
3. In small bowl or measuring cup, combine water and vinegar.
4. Make well in center of flour mixture in pan and pour canola oil and vanilla extract into well. Pour water-vinegar mixture over top of flour and then stir well to blend all ingredients.
5. Bake until set and toothpick inserted into center comes out clean, about 30-35 minutes. Place cake on rack to cool in pan. Once cool, sprinkle with confectioners' sugar.
*Note: Whole-wheat, all-purpose flour can be substituted for whole-wheat pastry flour.
Yield
12 slices
serving size
1 slice
nutritional analysis
Per Serving
Calories
180
Total Fat
7 g
Saturated Fat
0.5 g
Cholesterol
0 mg
Carbohydrates
29 g
Fiber
2 g
Protein
2 g
Sodium
200 mg