Cinnamon Sugar Tortilla Triangles
Canola oil has a high heat tolerance and neutral taste, which is perfect for making these sweet, crisp and very tasty tortilla chips.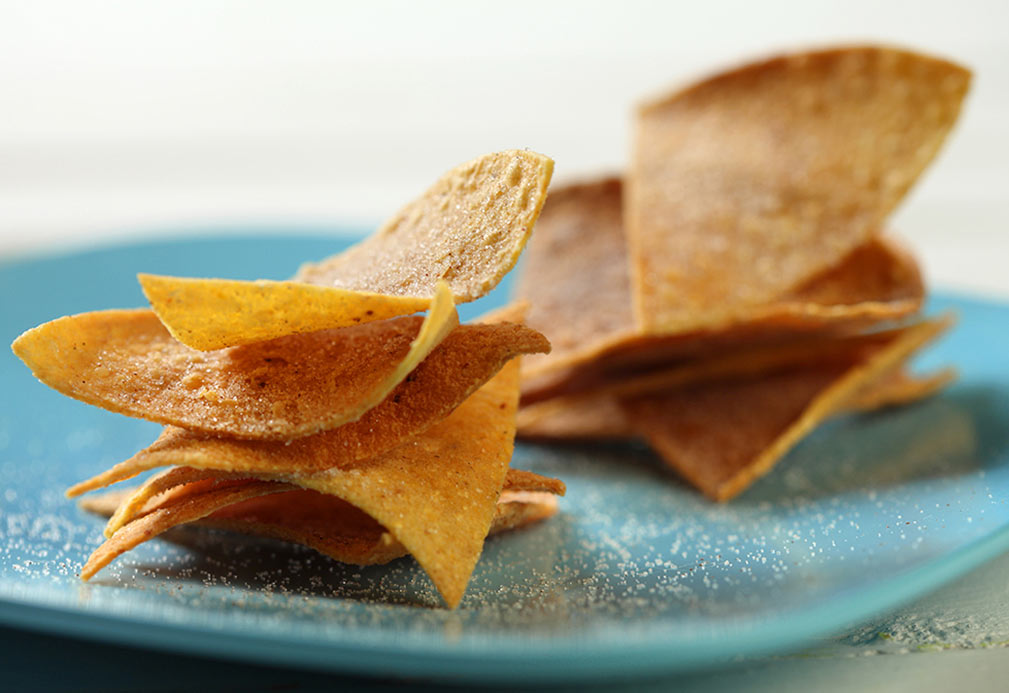 Ingredients
canola oil, as needed
2 corn tortillas (6 inches), each cut into 6 traingles
2 tsp granulated sugar 10 mL
1/4 tsp ground cinnamon 1 mL
Instructions
1. Pour canola oil into small saute pan to a depth of about 1/4 inch. Heat the oil over medium heat until a drop of water sizzles. Add the tortilla triangles and cook for 3 minutes, turning occasionally with tongs, until lightly browned on both sides. Transfer the tortillas to a paper towel-lined plate.
2. Stir together the sugar and cinnamon in small bowl. Sprinkle over the warm tortillas.
Yield
4 servings
serving size