Cool Canola Oil Pastry
A no fail, easy to work with pastry crust. See the recipe video below.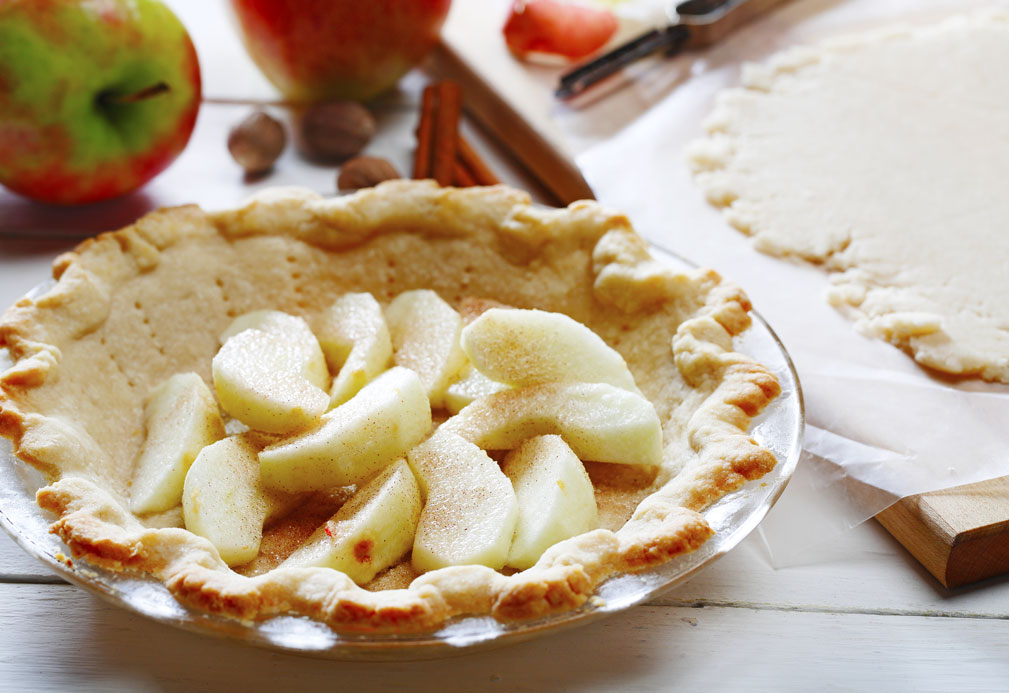 Ingredients
1/2 cup slivered almonds (skin on) 125 mL
2 1/4 to 2 1/2 cups all purpose flour 560 to 625 mL
1/2 tsp salt 2 mL
1/2 tsp baking powder 2 mL
2/3 cup canola oil, chilled in freezer for 2 hours* 150 mL
1 egg, beaten slightly
1/4 cup ice water 60 mL
1/4 cup 1% milk 60 mL
1 Tbsp vinegar 15 mL
Instructions
1. In food processor, add almonds and pulse once or twice for a coarsely ground consistency. Add flour, salt and baking powder. Pulse one or twice to combine ingredients. Add cold/frozen canola oil. Pulse again once or twice.
2. In a small bowl, combine egg, water, milk and vinegar. With food processor running, pour liquid ingredients through feed tube. Turn off machine as soon as ingredients are mixed, about 10 seconds.
3. Remove dough and place on lightly floured surface. Knead ingredients 4 or 5 times to finish mixing. Divide dough in half. Roll out each half to fit pie plate. Trim and flute edges. Prick all over with fork. Bake at 400 °F (200 °C) for about 10 minutes or until golden brown..
* Note: Canola oil can be frozen in measured amounts and used immediately in this pastry.
Yield
2 pie crusts - 9 inches (21 cm)
serving size
1/8th of pie crust
nutritional analysis
Per Serving
Calories
340
Total Fat
23 g
Saturated Fat
2 g
Cholesterol
25 mg
Carbohydrates
29 g
Fiber
1 g
Protein
6 g
Sodium
180 mg