Fast and Fabulous Bean Salad
This quick and easy salad tastes great the next day too!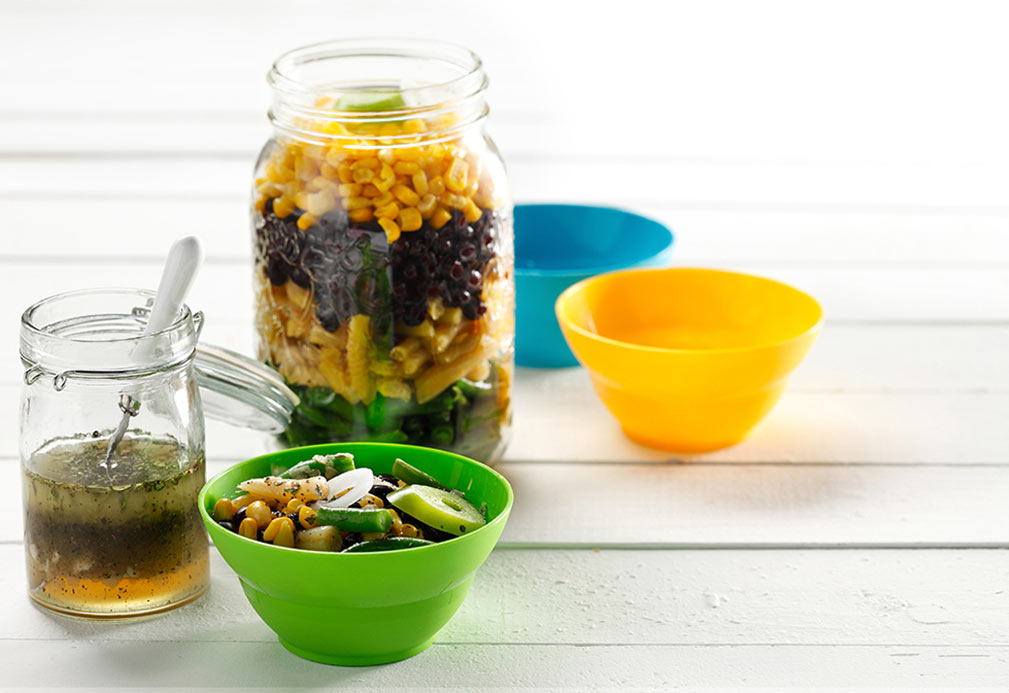 Ingredients
Salad
1 can (14 oz./398 mL) green beans
1 can (14 oz./398 mL) yellow beans
1 can (19 oz./540 mL) black beans
1 can (12 oz./341 mL) corn
1 white onion, sliced into rings
1 green pepper, seeded and sliced into rings
Tarragon Vinaigrette
1/2 cup canola oil 125 mL
1/2 cup white vinegar 125 mL
1/4 cup granulated sugar 60 mL
1 tsp dry mustard 5 mL
1 garlic clove, minced
1 tsp dried tarragon 5 mL
1 tsp dried basil, crumbled 5 mL
Instructions
1. Strain and rinse green beans, yellow beans, black beans and corn. Mix in a large bowl.
2. To prepare vinaigrette: Whisk together canola oil, vinegar, sugar, mustard, garlic,tarragon, and basil. Pour onto bean mixture prior to serving. Garnish with onion and greenpepper rings.
Yield
12 servings
serving size
1/2 cup (125 mL)
nutritional analysis
Per Serving
Calories
180
Total Fat
10 g
Saturated Fat
0 g
Cholesterol
0 mg
Carbohydrates
18 g
Fiber
5 g
Protein
4 g
Sodium
135 mg