Black Bean and Corn Salad
For variety you can add some crumbled feta cheese to this salad.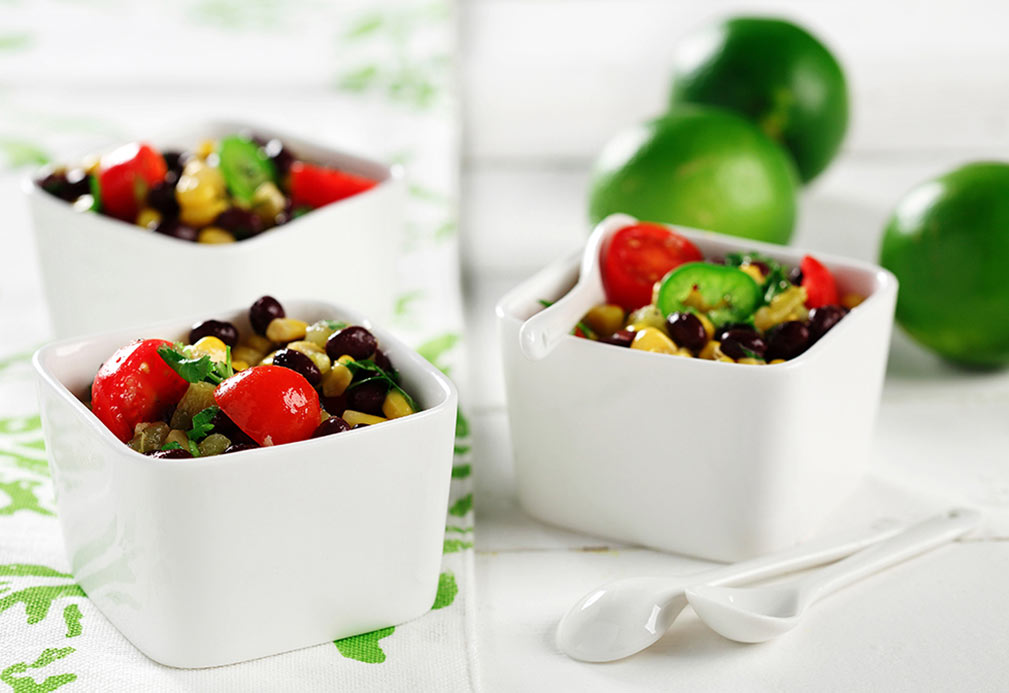 Ingredients
1 can (19 oz./540 mL) black beans, drained & rinsed
1 can (12 oz./341 mL) corn kernels, drained & rinsed
1 can mild jalapeño peppers
¼ cup fresh chopped cilantro 50 mL
¼ cup canola oil 50 mL
3 Tbsp lime juice 45 mL
1 tsp cumin 5 mL
salt and pepper to taste
1 or 2 cloves garlic
8 cherry tomatoes, halved
Instructions
1. In a large bowl, combine black beans, corn, jalapeño peppers and cilantro.
2. In small bowl, whisk together canola oil, lime juice, cumin, salt, pepper and garlic; pour over bean mixture, tossing to coat.
3. Fold in tomatoes just before serving.
Yield
8 servings
serving size
1/2 cup (125 mL)
nutritional analysis
Per Serving
Calories
100
Total Fat
2 g
Saturated Fat
0 g
Cholesterol
0 mg
Carbohydrates
16 g
Fiber
4 g
Protein
4 g
Sodium
470 mg