Green Salsa
Canola oil's neutral taste is a perfect backdrop for these bright and lively flavors!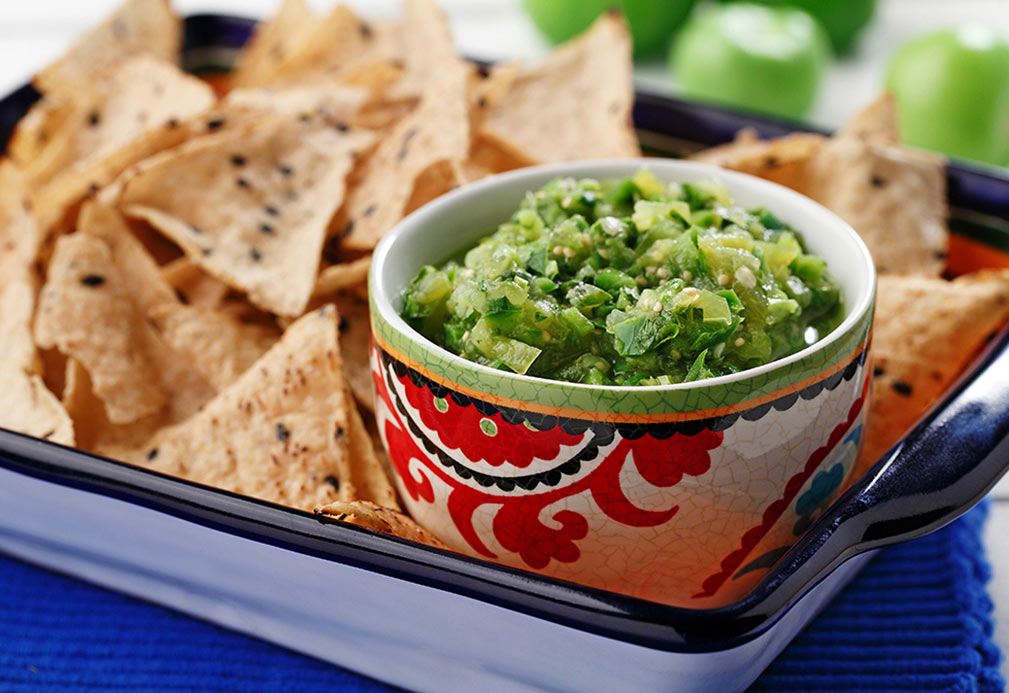 Ingredients
1 Tbsp canola oil 15 mL
1 garlic clove
8 medium tomatillos, cut into 4 wedges
3 jalapeño chile peppers, seeds and veins removed, diced
1 cup cilantro 250 mL
1/2 tsp salt 2 mL
Instructions
1. In skillet, heat canola oil over medium heat. Add garlic and tomatillos and sauté until tomatillos soften.
2. In food processor, process cooked tomatillos and garlic with jalapeños, cilantro and salt until chopped consistency is achieved. Cover and place in refrigerator to cool before serving.
Tip: Control salsa heat by adjusting the number of jalapeño peppers. For more heat, include the veins of the jalapeño and for even more kick, its seeds.
Yield
4 cups (1 L)
serving size
2 Tbsp (30 mL)
nutritional analysis
Per Serving
Calories
15
Total Fat
1 g
Saturated Fat
0 g
Cholesterol
0 mg
Carbohydrates
1 g
Fiber
0 g
Sugars
1 g
Protein
0 g
Sodium
75 mg
Potassium
53 mg