Salsa Vinaigrette
A simple vinaigrette that has a bit of a kick for added flavor.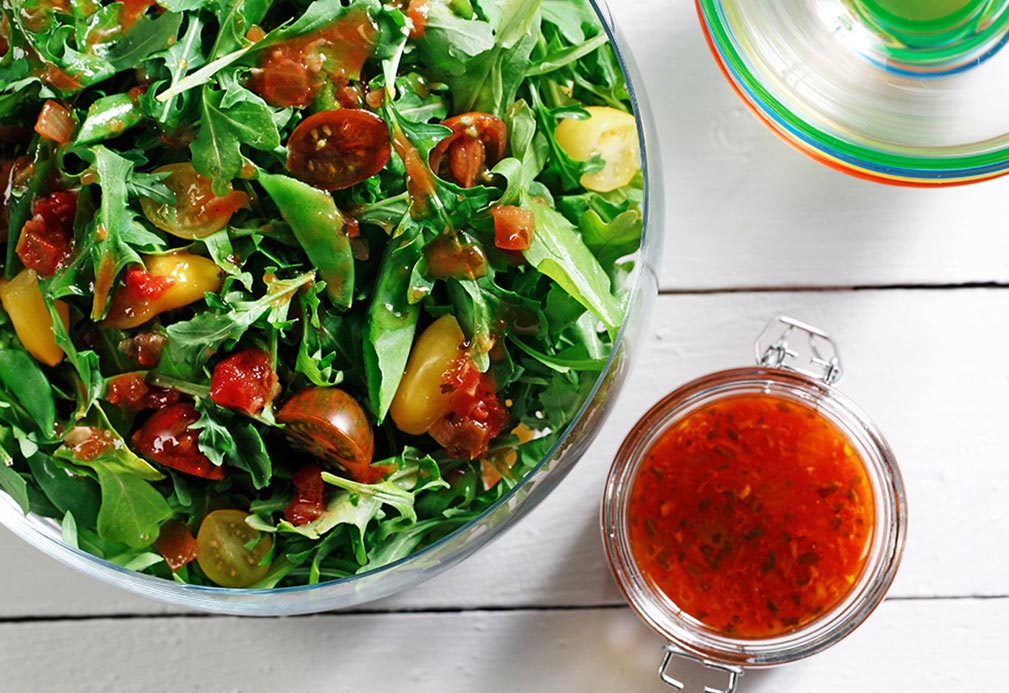 Ingredients
 1/2 cup salsa 125 mL
1/3 cup water 75 mL
2 Tbsp canola oil 30 mL
2 Tbsp lime juice 30 mL
1 Tbsp minced cilantro 15 mL
1 tsp granulated sugar 5 mL
1 garlic clove, crushed
Instructions
1. Combine salsa, water, canola oil, lime juice, cilantro, sugar and garlic in a container with a tight-fitting lid. Shake well.
Yield
1 cup (250 mL)
serving size
Per 1 Tbsp (15 mL)
nutritional analysis
Per Serving
Calories
20
Total Fat
2 g
Saturated Fat
0.1 g
Cholesterol
0 mg
Carbohydrates
1 g
Fiber
<1 g
Protein
0 g
Sodium
2 mg