Herb Baking Powder Biscuits
Biscuits are traditionally made with a solid fat like butter but they're even better with canola oil! Replace solid fats with canola oil and you'll cut total fats as well as trans and saturated fats.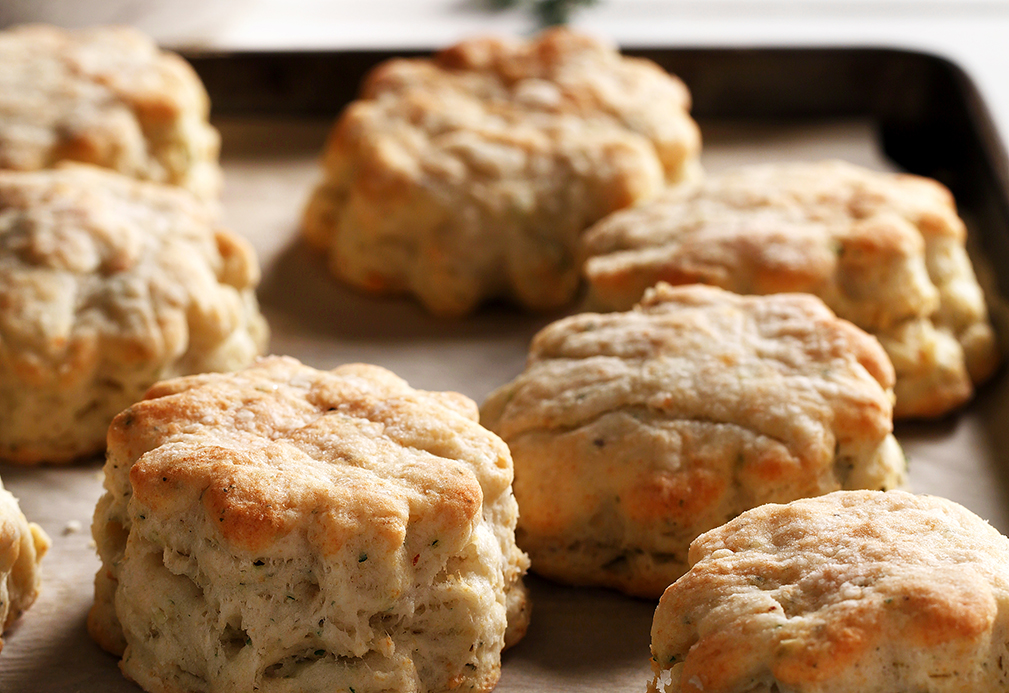 Ingredients
2 cups all purpose flour 500 mL
1 Tbsp baking powder 15 mL
1 tsp salt 5 mL
1 Tbsp Italian herb blend 15 mL
1/2 cup canola oil 125 mL
2/3 cup low-fat milk 150 mL
Instructions
1. Preheat oven to 425 °F (220 °C).
2. In medium size bowl, sift dry ingredients. Make well in flour mixture, and add canola oil and milk. Mix with fork until mixture cleans bowl and forms one mass.
3. Place dough on floured surface and knead lightly 10 times. Roll or pat out dough to 1/2 inch thickness. Using a round 2-3 inch cookie cutter, cut dough into circles. Place biscuits on ungreased baking sheet. Bake for 10-12 minutes. Best served warm.
Yield
12 biscuits
serving size
1 biscuit
nutritional analysis
Per Serving
Calories
160
Total Fat
10 g
Saturated Fat
1 g
Cholesterol
0 mg
Carbohydrates
17 g
Fiber
0 g
Protein
3 g
Sodium
340 mg