Aunty Mary's Buns
Aunty Mary's buns received Honourable Mention for the Be a Star! Be a Winner! with Canola Oil Paralympics Recipe Contest.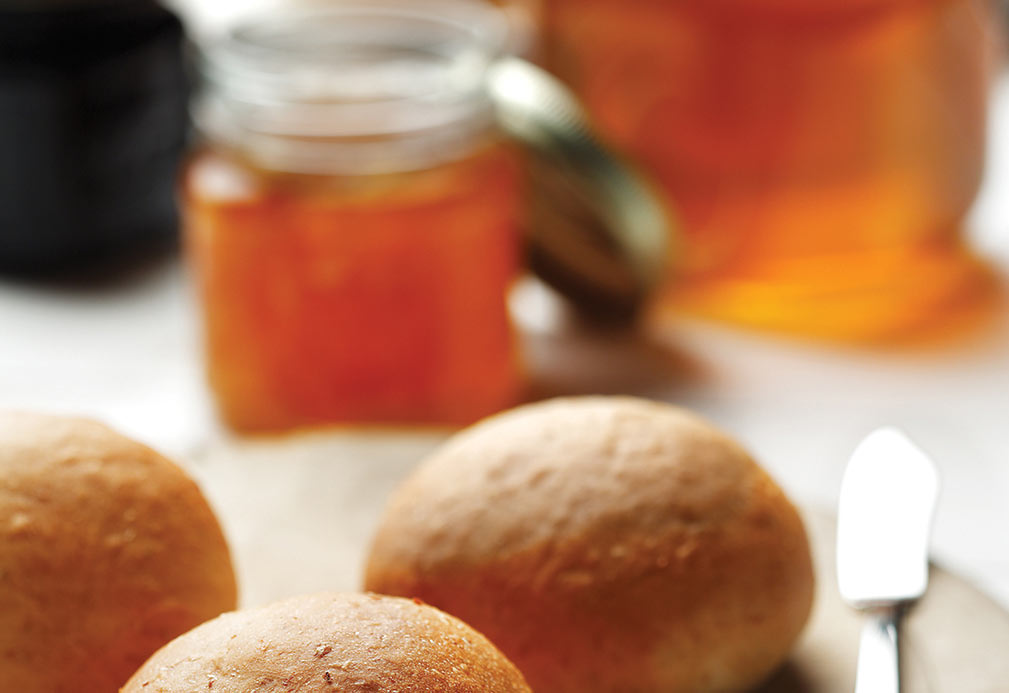 Ingredients
2 tsp instant yeast 10 mL
1/3 cup granulated sugar 75 mL
1 cup whole-wheat flour 250 mL
1 cup all-purpose flour 250 mL
1 tsp salt 5 mL
1 3/4 cups warm water 425 mL
2 eggs, lightly beaten  2
1/2 cup canola oil 125 mL
3 cups additional flour  750 mL
extra canola oil for covering dough
Instructions
1. In large bowl, combine yeast, sugar, flours and salt. Make well in the center of flour mixture. Add warm water, eggs and canola oil. Mix well. Then add additional flour in increments, up to 3 cups (750 mL), and enough to form soft dough. Knead dough about 7 - 8 minutes.
2. Cover dough and let rest for 10-15 minutes in warm place.
3. Punch down, knead again for a few minutes; rub dough down with light layer of canola oil. Cover and let rest until time to form buns.
4. Divide dough into 18 equal pieces and form into buns. Place on oiled or parchment lined baking sheet. Cover buns with light coating of canola oil. Cover and let rise in until double in size.
5. Bake buns at 350 °F (180 °C) for 15-20 minutes or until golden brown.
Yield
18 buns
serving size
1 bun
nutritional analysis
Per Serving
Calories
200
Total Fat
7 g
Saturated Fat
0.5 g
Cholesterol
25 mg
Carbohydrates
29 g
Fiber
3 g
Protein
5 g
Sodium
140 mg