Honolulu Barbeque Marinade
Fresh ginger gives this Hawaiian marinade unbelievable flavor and an intoxicating aroma.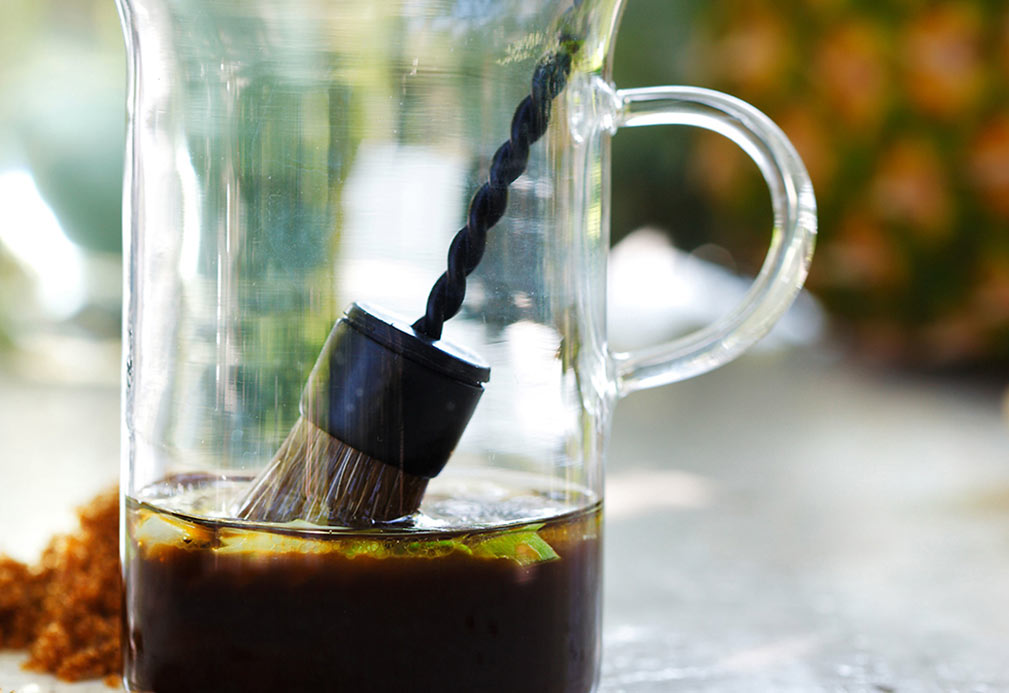 Ingredients
1 knob fresh ginger (about 4-inches/ 10 cm long)
1 1/2 cups pineapple juice 375 mL
1/3 cup low sodium soy sauce 75 mL
2 Tbsp dark brown sugar, packed 30 mL
2 Tbsp canola oil 30 mL
1/4 tsp kosher salt, or to taste 1 mL
Instructions
1. Grate unpeeled ginger on large holes of a grater. Gather grated ginger and squeeze juice into a small bowl. Measure out 1 Tbsp (15 mL) ginger juice. Discard grated pulp.
2. In a medium bowl, whisk together measured ginger juice, pineapple juice, soy sauce, brown sugar, canola oil and salt. Boil half of mixture for 5 minutes to use as sauce; use remaining mixture to marinate chicken, pork or beef overnight and meaty fish such as tuna, salmon and swordfish for 1 hour. Discard marinade after using.
3. Grill over medium heat. Drizzle with sauce before serving.
Yield
About 2 cups (500 mL)
serving size
2 tsp (10 mL)
nutritional analysis
Per Serving
Calories
15
Total Fat
0.5 g
Saturated Fat
0 g
Cholesterol
0 mg
Carbohydrates
2 g
Fiber
0 g
Protein
0 g
Sodium
65 mg