Mint Lemonade Marinade
Canola oil has the light texture and taste required to maintain the fresh citrusy flavors of this marinade.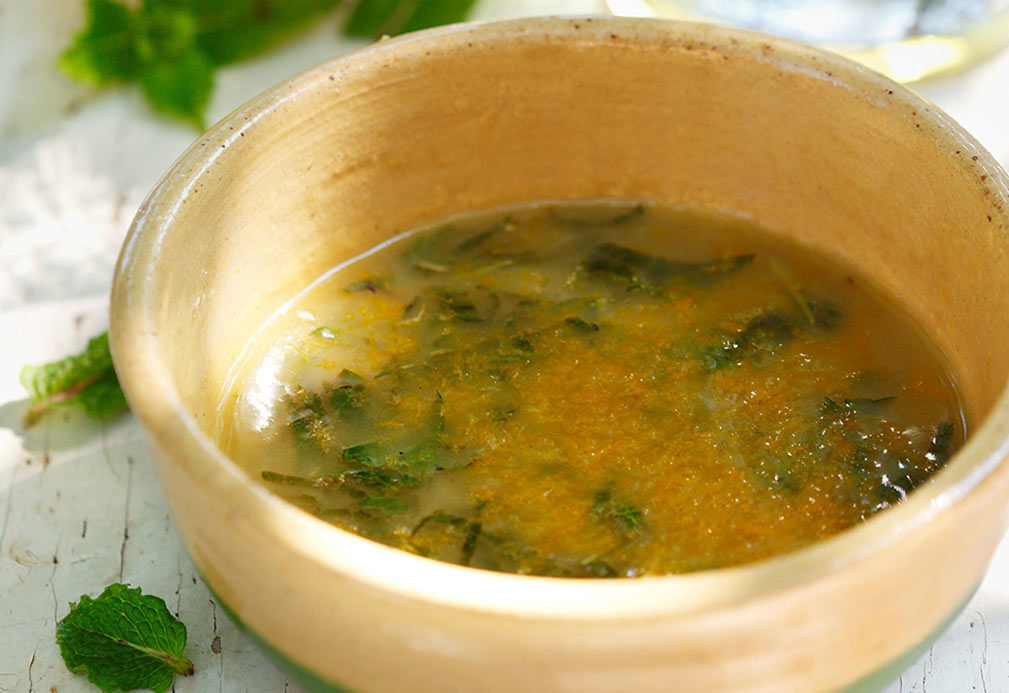 Ingredients
1 Tbsp finely minced lemon zest, packed 15 mL
1/3 cup freshly squeezed lemon juice 75 mL
1/3 cup honey 75 mL
2 Tbsp canola oil 30 mL
2 tsp finely chopped fresh mint 10 mL
1/2 tsp kosher salt, or to taste 2 mL
1/4 tsp freshly ground black pepper, or to taste 1 mL
Instructions
1. Whisk together zest, lemon juice, honey, canola oil, mint, salt and pepper.  Boil half of the mixture for 1 to 2 minutes to use as sauce; use remaining mixture to marinate fish, shrimp or lobster for up to 1 hour and lamb up to 4 hours. Discard marinade after use.
2. Grill over medium heat. Drizzle with sauce before serving.
Yield
1 cup (250 mL) serving
serving size
2 tsp (10 mL)
nutritional analysis
Per Serving
Calories
25
Total Fat
1 g
Saturated Fat
0 g
Cholesterol
0 mg
Carbohydrates
4 g
Fiber
0 g
Protein
0 g
Sodium
40 mg