Joan's Crock Pot Beef
Canola oil's mild flavor makes it a great choice for recipes that you want the flavors of the ingredients to shine through and not be masked by a strong tasting oil.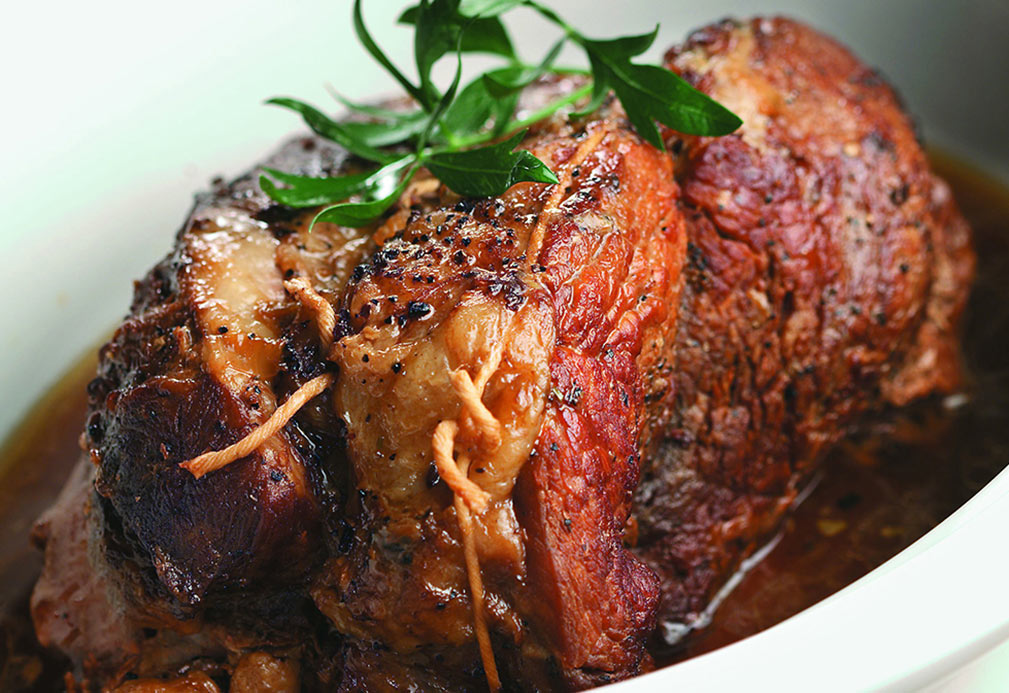 Ingredients
4 lb round eye or boneless blade pot roast 2 kg
4 cloves garlic, minced
2 Tbsp low sodium steak spice 30 mL
3 Tbsp canola oil 45 mL
2 onions, sliced
2 1/2 cups sodium reduced beef stock 625 mL
1/3 cup all-purpose flour 75 mL
1/4 cup minced fresh parsley 60 mL
Instructions
1. Pat roast dry. In large, shallow dish, combine garlic and steak spice; rub all over roast. In large Dutch oven, heat 2 Tbsp (30 mL) of canola oil over medium-high heat and brown roast all over, turning with wooden spoon, about 8 minutes. Transfer to plate; set aside. Drain off fat in pan.
2. Reduce heat to medium and heat remaining oil. Fry onions, stirring occasionally, until golden, about 4 minutes. Transfer onions to 24-cup (6L) slow cooker. Top with browned roast. Add beef stock to Dutch oven; bring to boil, stirring and scraping up brown bits. Pour over roast. Cover and cook on low until fork-tender, about 7 hours.
3. Remove pot roast; cover and keep warm. Skim fat from pan juices. Whisk flour with 1/2 cup (125 mL) water, then whisk into slow cooker. Cover and cook on high until thickened, about 15 minutes. Sprinkle with parsley and serve with roast.
Yield
12 servings
serving size
4 oz
nutritional analysis
Per Serving
Calories
310
Total Fat
10 g
Saturated Fat
3 g
Cholesterol
85 mg
Carbohydrates
6 g
Fiber
0 g
Protein
46 g
Sodium
160 mg