Lime Cilantro Vinaigrette
This delicious vinaigrette is great on salads, fish or seafood and can also be used as a marinade for barbecuing.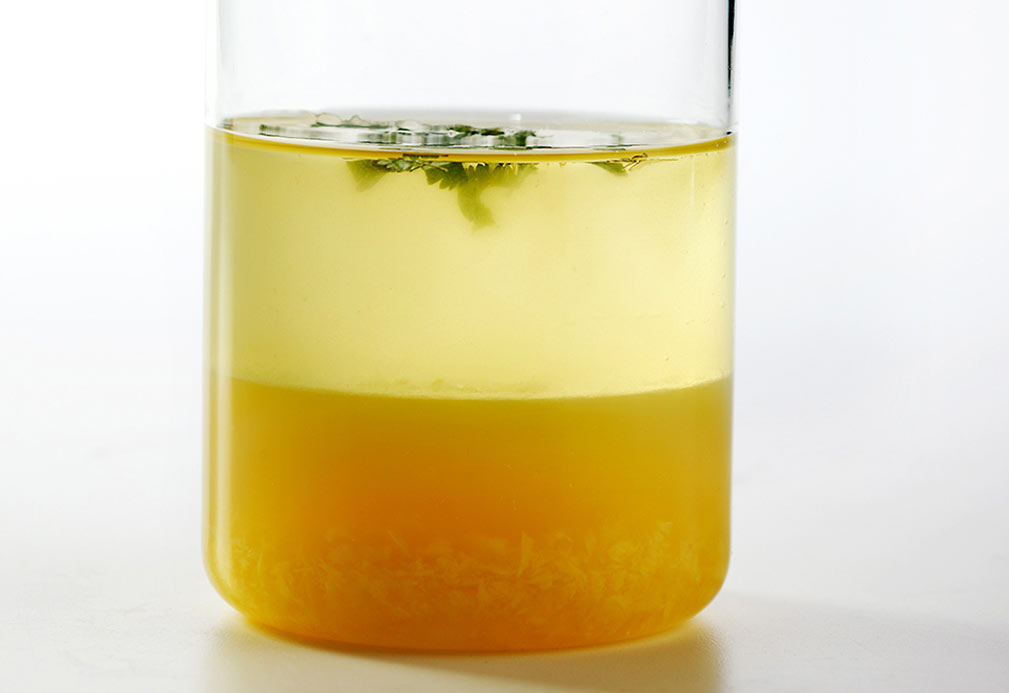 Ingredients
1/2 bunch cilantro
2 garlic cloves
3/4 cup canola oil 175 mL
3/4 cup lime juice 175 mL
1/4 cup granulated sugar 60 mL
2 ginger, grated
3 to 4 dashes fish sauce
Instructions
1. In a food processor, mix cilantro and garlic. Add canola oil, lime juice and sugar. Squeeze juice from grated ginger and add to dressing. Discard grated ginger. Add fish sauce. Process everything for 5 to 10 seconds.
Yield
1 1/2 cups (375 mL)
serving size
Per 1 Tbsp (15 mL
nutritional analysis
Per Serving
Calories
71
Total Fat
7 g
Saturated Fat
.5 g
Cholesterol
0 mg
Carbohydrates
3 g
Fiber
0 g
Protein
0 g
Sodium
15 mg