Mocha Spice Chocolate Cookies
Sweet with a little kick from spice, these cookies are full of flavor. Try serving them with a strong espresso or cappuccino.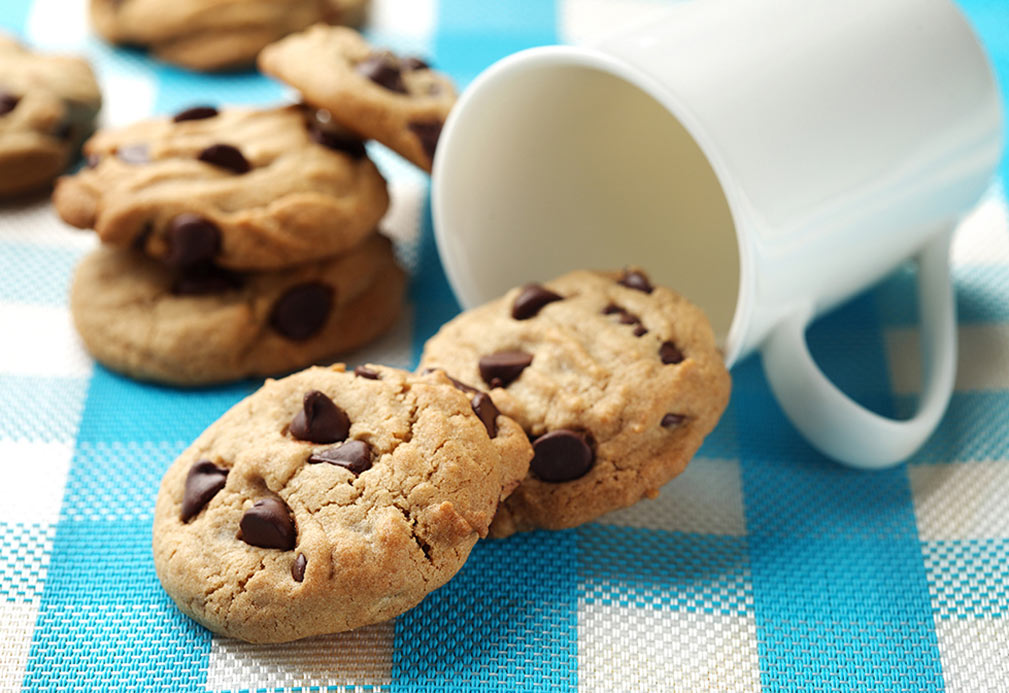 Ingredients
1 1/2 cups all-purpose flour 375 mL
1/2 tsp baking soda 2 mL
1/4 tsp sea salt 1 mL
1/2 tsp cocoa chili spice 2 mL
1 tsp instant espresso powder 5 mL
1/2 cup canola oil 125 mL
3/4 cup packed brown sugar 175 mL
1 large egg
1 tsp pure vanilla extract 5 mL
1/2 cups semi-sweet chocolate chips 375 mL
Instructions
1. Preheat oven to 350 °F (180 °C). Line two baking sheets with parchment paper. Set aside.
2. In medium bowl, whisk together flour, soda salt and cocoa chili spice. Set aside.
3. In large bowl, dissolve espresso powder into canola oil. Whisking vigorously, add brown sugar, egg and vanilla. Fold flour mixture mixing well. Fold in chocolate chips.  
4. Using an ice cream scoop, scoop dough onto prepared baking sheets. 
5. Bake until firm to touch, about 9 to 12 minutes. Cool on pan for 20 minutes; remove to rack to cool completely.
Note: Cocoa chili powder is found in most spice sections. You can substitute 1/4 tsp of cayenne pepper and 1/4 tsp cocoa powder.
Yield
24 cookies
serving size
1 cookie
nutritional analysis
Per Serving
Calories
150
Total Fat
8 g
Saturated Fat
2.5 g
Cholesterol
10 mg
Carbohydrates
19 g
Fiber
1 g
Protein
1 g
Sodium
60 mg