Peach Muffin With Streusel Topping
Canola oil wakes up the flavors in food. It allows you to bake healthier without compromising taste or texture.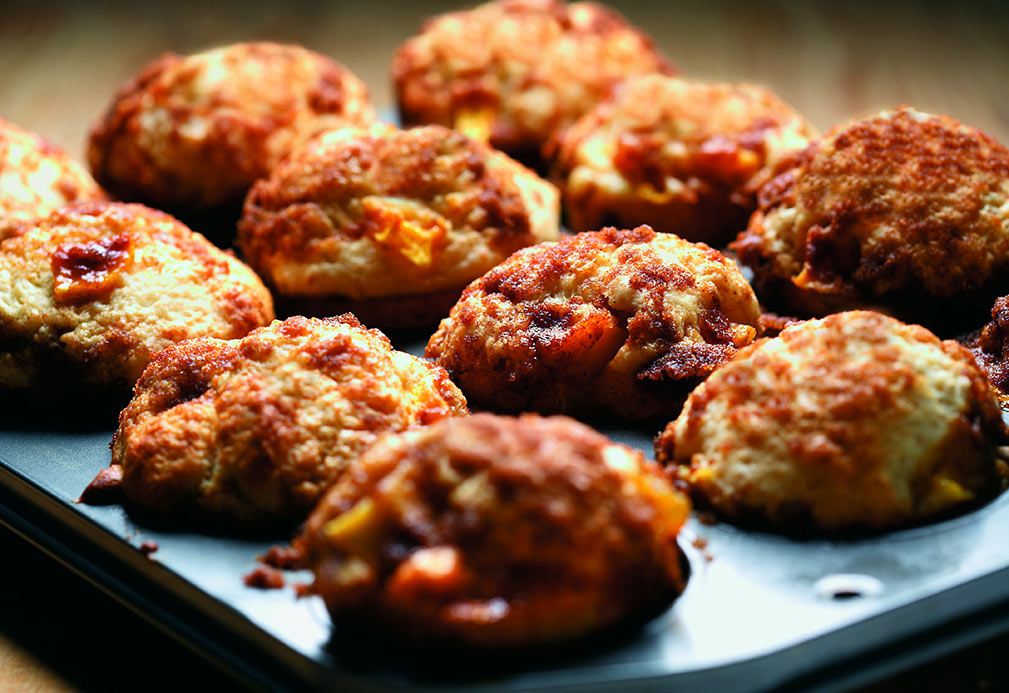 Ingredients
Muffin
3 cups all purpose flour 750 mL
1 cup granulated sugar 250 mL
1 Tbsp baking powder 15 mL
1/2 tsp salt 2 mL
2 large eggs
1 cup milk 250 mL
1/2 cup canola oil 125 mL
1 tsp vanilla extract 5 mL
1/2 tsp almond extract 2 mL
2 cups fresh or frozen peaches, thawed, patted dry and chopped 500 mL
Streusel
1/3 cup packed dark brown sugar 75 mL
1/4 cup all purpose flour 60 mL
1/2 tsp ground cinnamon 2 mL
2 Tbsp canola oil 30 mL
Instructions
1. Preheat oven 400 °F (200 °C). Lightly coat 12-section muffin tin with canola cooking spray and set aside.
2. In large bowl, combine flour, sugar, baking powder, and salt. Set aside.
3. In separate bowl, combine eggs, milk, canola oil, vanilla and almond extracts. Add to flour mixture. Gently stir until JUST blended. Fold in peaches and spoon equal amounts into each of the muffin sections.
4. Combine streusel ingredients in small bowl. Sprinkle evenly over muffins, pressing down lightly to allow sugar mixture to adhere to batter.
5. Bake 18 minutes or until wooden pick inserted comes out clean. Remove from tins and cool completely on wire rack.
Tip: Store leftover muffins in a covered container in refrigerator to maximize freshness.
Yield
12 muffins
serving size
1 muffin
nutritional analysis
Per Serving
Calories
350
Total Fat
13 g
Saturated Fat
1.5 g
Cholesterol
35 mg
Carbohydrates
53 g
Fiber
2 g
Protein
6 g
Sodium
220 mg