Roasted Winter Veggies and Tri-Colored Potatoes
Sometimes the simplest dishes are the best and roasted vegetables provide pure comfort that is hard to beat. Here we use tri-colored potatoes with the purple potatoes adding an extra antioxidant punch. Canola oil's high heat tolerance is a great match for oven roasting.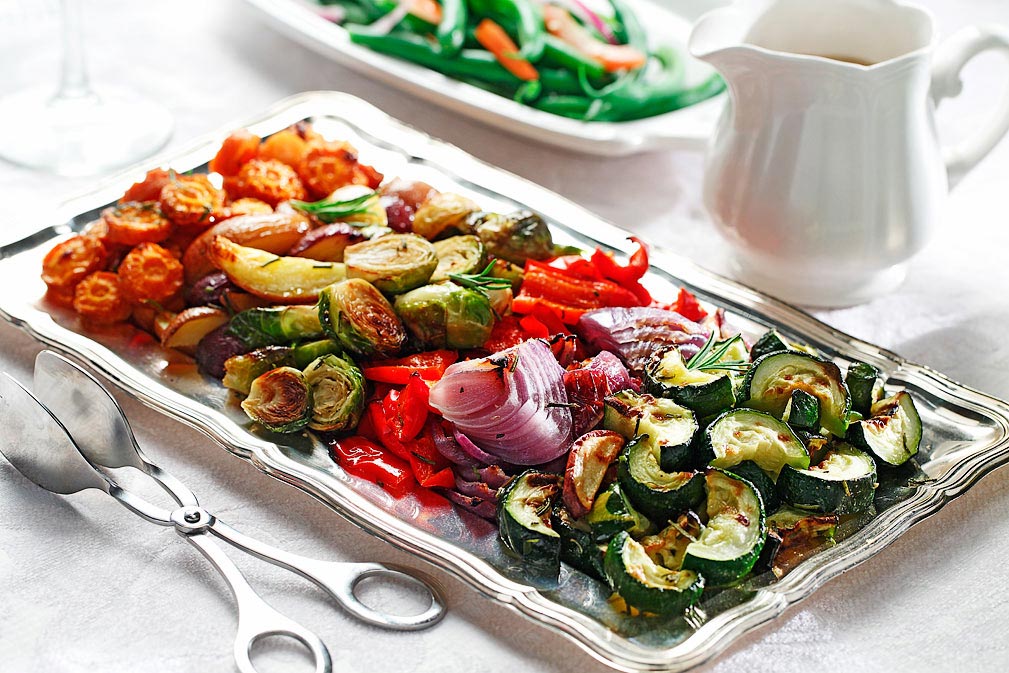 Ingredients
1 1/2 lbs tri-color potatoes, quartered 750 g
1 lb Brussels sprouts, cut in half 500 g
1 large red bell pepper, coarsely chopped
1 medium red onion, coarsely chopped
2 medium zucchini, cut lengthwise and sliced
2 medium carrots, sliced
1/4 cup chopped rosemary 60 mL
1/3 cup canola oil 75 mL
1 tsp garlic powder 5 mL
Instructions
1. Preheat oven to 400 ˚F (200 ˚C).
2. In large roasting pan, place vegetables. Add rosemary, canola oil, garlic powder and stir to combine.
3. Cook about 40 minutes or until vegetables are tender.
Yield
10 cups (2.5 L)
serving size
1 cup (250 mL)
nutritional analysis
Per Serving
| | |
| --- | --- |
| Calories | 160 |