Sauteed Spinach
A quick saute is all that is needed for this easy vegetable dish. Spinach is packed with iron and antioxidants.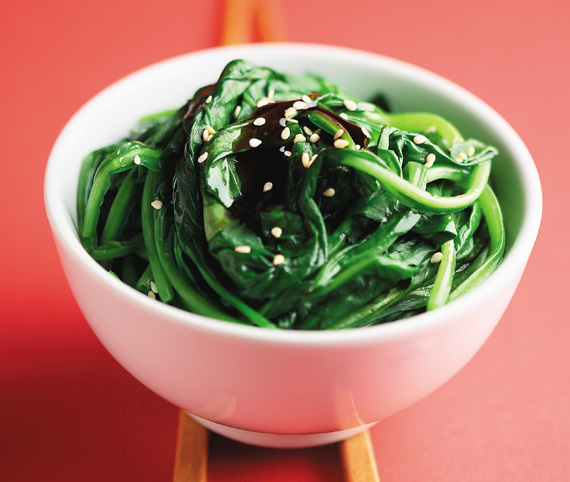 Ingredients
1-2 Tbsp canola oil 15-30 mL
2 (6oz/170g) fresh spinach
1 Tbsp teriyaki sauce 15 mL
1 Tbsp toasted sesame seeds 15 mL
Instructions
1. Heat canola oil in a sauce pan over medium high heat. Add spinach all at once. Gently heat and stir spinach just until it becomes limp, about 3 to 4 minutes.
2. Place onto serving dish, drizzle with teriyaki sauce and sprinkle with sesame seeds. Serve immediately.
Yield
4-6 servings
serving size
nutritional analysis
Per Serving - on a 4 serving
Calories
90
Total Fat
8 g
Saturated Fat
0.5 g
Cholesterol
0 mg
Carbohydrates
3 g
Fiber
1 g
Protein
2 g
Sodium
210 mg