Spicy Corn with Poblano Peppers
Enjoy this dish for a quick trip to Mexico! Canola oil's high heat tolerance is perfect for sautéing.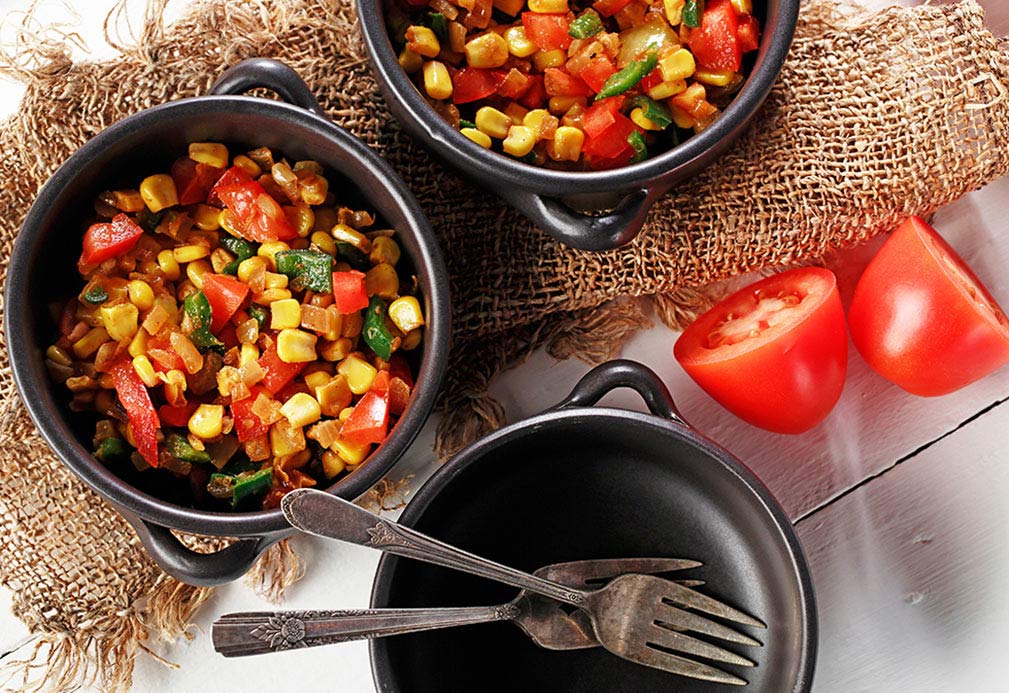 Ingredients
1 Tbsp canola oil 15 mL
1 medium poblano pepper, stemmed, seeded and chopped
1 cup diced onions 250 mL
1 1/2 cups frozen corn, thawed 375 mL
1 tsp chili powder 5 mL
1/2 tsp ground cumin 2 mL
1/2 medium tomato, seeded and diced
1/2 tsp salt 2 mL
Instructions
1. In large, nonstick skillet, heat canola oil over medium-high heat. Add pepper and onions and cook 6 minutes or until very richly browned, stirring frequently. Stir in corn, chili powder, and cumin; sauté 1 minute.
2. Remove from heat; add tomato and salt. Toss gently. Let stand 2 minutes to absorb flavors and bring out moisture. Stir before serving.
 
Yield
4 servings
serving size
1/2 cup (125 mL).
nutritional analysis
Per Serving
Calories
100
Total Fat
4 g
Saturated Fat
0.3 g
Cholesterol
0 mg
Carbohydrates
17 g
Fiber
3 g
Protein
2 g
Sodium
300 mg