Steamed Black Bean, Ginger, and Garlic Spareribs
A quick supper idea for busy evenings!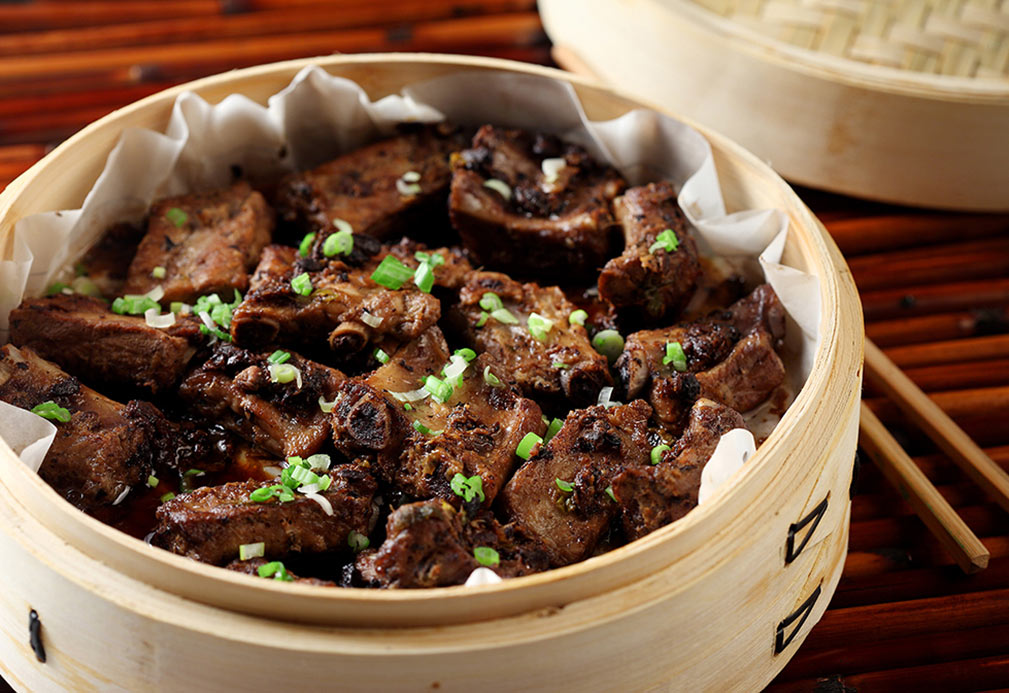 Ingredients
1 Tbsp low sodium soy sauce 15 mL
1/2 Tbsp dry sherry 7 mL
2 tsp canola oil 10 mL
1 1/2 lb pork spareribs, cut into 1-inch pieces* 750 g
3 Tbsp fermented black beans, rinsed, minced 45 mL
6 cloves garlic, minced
1 Tbsp minced ginger 15 mL
2 stalks green onions, minced, divided
Instructions
1. In small bowl, combine soy sauce and dry sherry. Set aside.
2. In a wok or heavy skillet, heat canola oil over medium-high heat. Add spareribs and stir-fry for 2 minutes, browning slightly. Add black beans, garlic, ginger, and half the green onions. Cook for 1 minute. Then add soy-sherry sauce. Stir-fry for another minute.
3. Scoop everything into a heatproof dish. Bring a few inches of water to a boil in a wok or large pot. Place plate in a bamboo steamer or improvise a steamer by setting a tuna can with top and bottom removed in the middle of the wok or pan and centering plate on top of the can. Set dish in steamer setup. Cover and steam for 35 to 40 minutes over high heat until meat is tender.
4. Garnish with remaining green onions. Serve immediately.
Note: Have the butcher cut these across the bones.
Yield
6 servings
serving size
nutritional analysis
Per Serving
Calories
360
Total Fat
29 g
Saturated Fat
9 g
Cholesterol
90 mg
Carbohydrates
4 g
Fiber
0 g
Protein
20 g
Sodium
170 mg