Three Citrus Mint Dressing on Seasonal Fresh Fruits
This light and zesty dressing enhances fresh seasonal fruit like a mint pesto. The canola oil only enhances the mint without distracting from its flavor.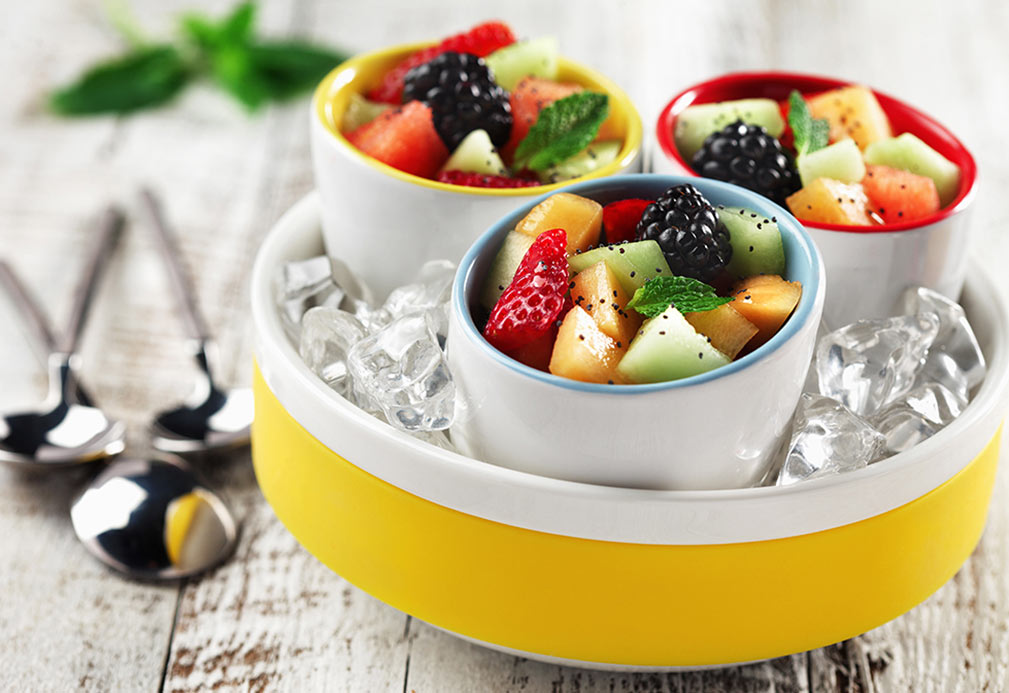 Ingredients
8 cups sliced fresh seasonal fruits (melon and berries) 2L
1/2 cup canola oil 125 mL
1/3 cup mint leaves, chopped fine 75 mL
2 Tbsp fresh orange juice 30 mL
2 Tbsp fresh lemon juice 30 mL
2 Tbsp fresh lime juice 30 mL
2 tsp poppy seeds 10 mL
Instructions
1. In large bowl, combine fruit. Set aside. 
2. In small saucepan, heat oil on low to about 120 °F (50 °C) or until just heated. Turn off flame and add chopped mint. (It may sizzle.) Let sit to infuse for 1 hour and to cool down. 

3. In food processor bowl fitted with metal blade, process orange, lemon and lime juice. Add canola oil/mint mixture and process until fine, about 45 seconds. Toss over fruit with poppy seeds. Stir to evenly coat. Serve.

Yield
16 servings
serving size
1/2 cup (125 mL)
nutritional analysis
Per Serving
| | |
| --- | --- |
| Calories | 90 |