Tomato Confit
Salads, sauces and stuffing ... oh my! You'll find endless uses for tomato confit in your kitchen. Canola oil's mild taste lets all the sweet and savory flavors shine.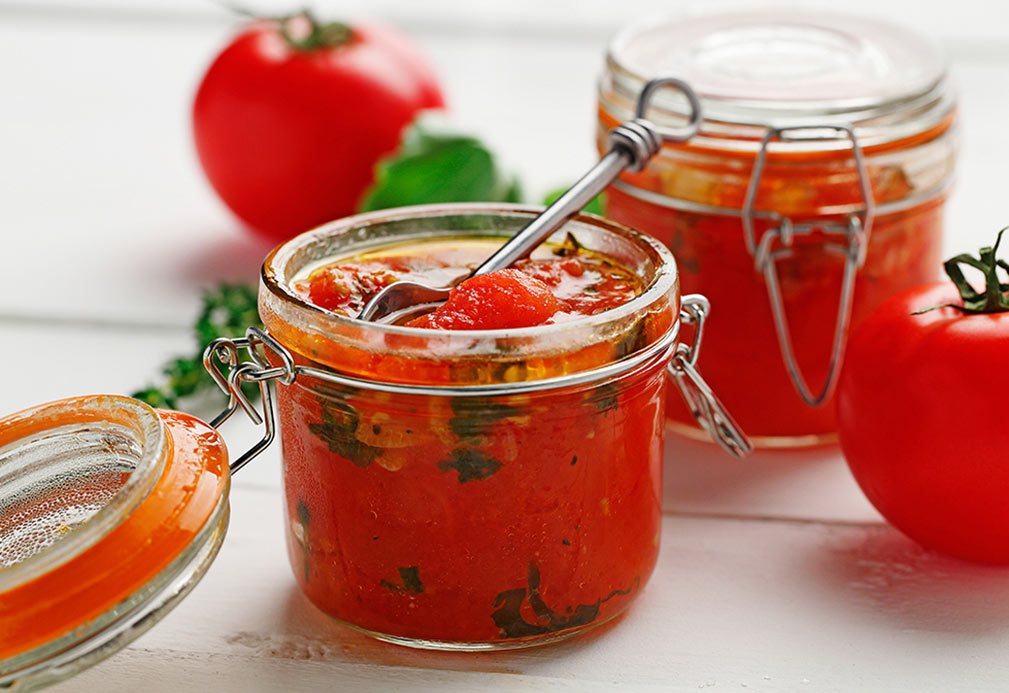 Ingredients
8 medium tomatoes
1/4 cup canola oil 60 mL
3 garlic cloves
2 tsp thyme 10 mL
2 tsp basil 10 mL
1/2 tsp salt 2 mL
1/4 tsp ground black pepper 1 mL
Instructions
1. Preheat oven to 325 °F (160 °C).
2. Core tomatoes, then cut in half and remove seeds. In large bowl, toss tomatoes with canola oil, garlic, thyme, salt and pepper.
3. On parchment-lined baking sheet, place tomatoes cut-side down and roast for 30 to 40 minutes, until tender, slightly brown but still holding their shape. Open oven door frequently to let steam escape. Set aside to cool completely before removing tomato skins.
4. Store roasted tomatoes and remaining oil in airtight container in refrigerator. Use within 5 days.
Yield
5 cups (1.25 L)
serving size
1/4 cup (60 mL)
nutritional analysis
Per Serving
Calories
39
Total Fat
3 g
Saturated Fat
0 g
Cholesterol
0 mg
Carbohydrates
3 g
Fiber
0 g
Sugars
2 g
Protein
0 g
Sodium
60 mg
Potassium
3 mg