Yuca Coconut Patties
The combination of yuca and coconut results in a tropical treat – perfect for vegans or those who enjoy gluten-free options. Canola oil keeps the patties from sticking to the pan and helps combine the ingredients without adding any extra saturated fat.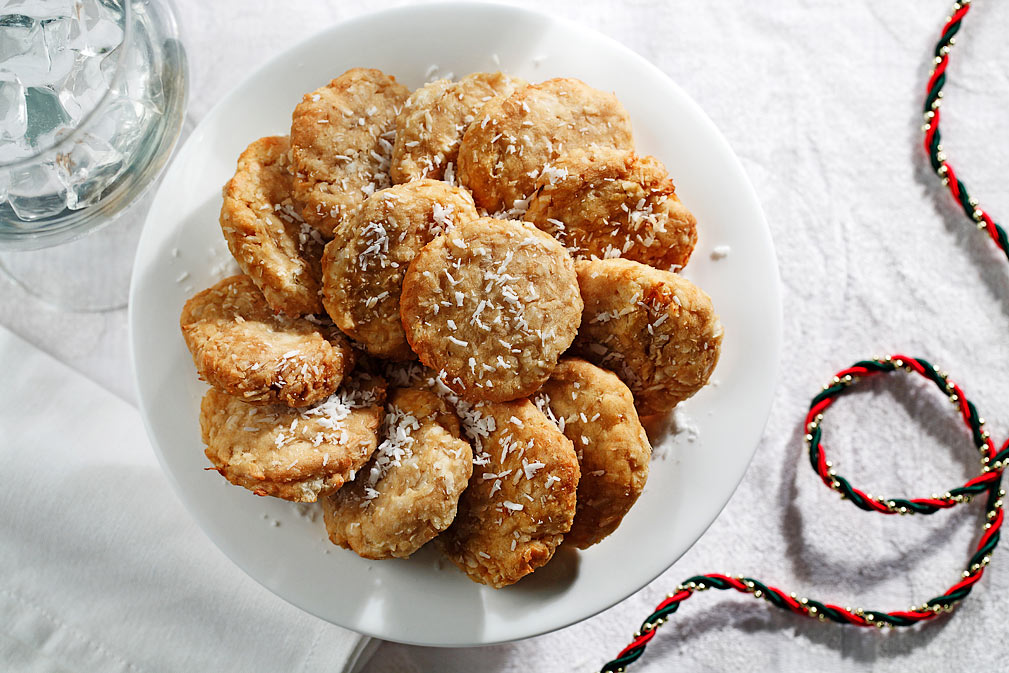 Ingredients
1 lb yuca (cassava root) 500 g
canola oil cooking spray
2 Tbsp canola oil 30 mL
1/2 cup unsweetened shredded coconut 125 mL
3 Tbsp coconut sugar or brown sugar 45 mL
1/2 tsp salt 2 mL
Instructions
1. Slice yuca into three equal-length sections. Peel each section. Cut each section in half lengthwise and chop into 1 1/2-inch (3.5-cm) pieces.
2. In medium saucepan, place yuca and cover with water. Bring to a boil over medium-high heat, cover and reduce to a simmer. Cook 20 minutes or until yuca is tender throughout. Drain and let cool about 20 minutes or until cool.
3. Pre-heat oven to 350 °F (180 °C). Spray large baking sheet with canola oil cooking spray. Set aside.
4. Once yuca is cooled, remove thick fiber strands. In bowl, combine yuca with remaining ingredients, folding them in with your hands until texture is dough-like.
5. On prepared baking sheet, divide yuca into 2 Tbsp (30 mL) balls and flatten with your hand into patties. Spray top of them with canola oil cooking spray.
6. Bake patties in oven about 45 minutes, flipping every 10-15 minutes, until golden brown.
Yield
20 patties (20 servings
serving size
1 patty (about 1 oz/30 g)
nutritional analysis
Per Serving
Calories
70
Total Fat
3 g
Saturated Fat
1 g
Cholesterol
0 mg
Carbohydrates
11 g
Fiber
2 g
Sugars
2 g
Protein
0 g
Sodium
60 mg
Potassium
58 mg