Almond Apricot Snowballs
When the weather outside is frightful, satisfy your sweet tooth in the kitchen with these festive snowballs. Canola oil highlights the delicious apricot, almond and vanilla flavors!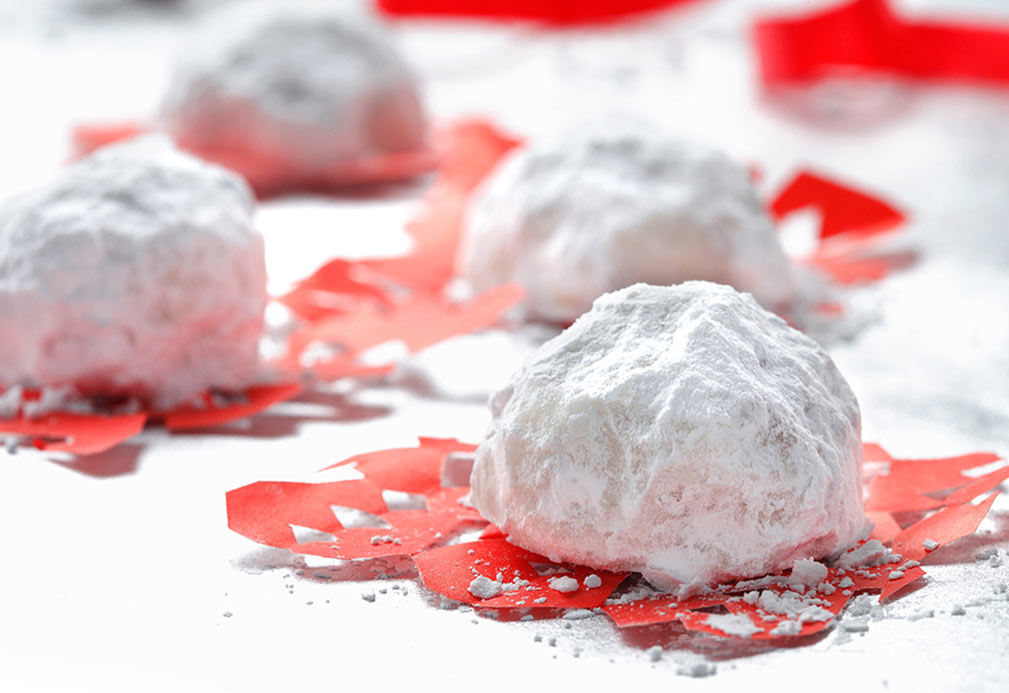 Ingredients
2 1/4 cups all-purpose flour 560 mL
1 cup granulated sugar 250 mL
3 Tbsp cornstarch 45 mL
1/4 tsp salt 1 mL
3/4 cup canola oil 175 mL
2 Tbsp water 30 mL
1 tsp almond extract 5 mL
1 tsp vanilla extract 5 mL
1/2 cup sliced almonds, chopped 125 mL
1/2 cup finely chopped dried apricots 125 mL
1 3/4 cups confectioners' sugar, for rolling 425 mL
Instructions
1. Preheat oven to 350 °F (180 °C).
2. In medium bowl, combine flour, sugar, cornstarch and salt until completely combined. Add canola oil and beat until well combined Add water, almond and vanilla extract. Mix. Stir in almonds and dried apricots. 
3. Scoop batter with small ice cream scooper, melon baller or spoon, making all same size. Place them on ungreased baking sheet about 1 inch (2.5 cm) apart. 
4. Bake cookies about 12 to 15 minutes or until just set. Cool on baking sheet for 2 minutes and then transfer to wire rack until just warm. 
5. Pour confectioners' sugar into bowl. While cookies are still warm, but not hot, roll in confectioners' sugar. It will adhere slightly to cookies, making them look like snowballs. Return cookies to wire rack and when totally cooled, roll in confectioners' sugar again. Store in air-tight container for up to five days.
Tip: Roll the cookies in the second coating of confectioner's sugar right before serving.
Yield
36 snowballs
serving size
1 snowball
nutritional analysis
Per Serving
Calories
130
Total Fat
5 g
Saturated Fat
0 g
Cholesterol
0 mg
Carbohydrates
20 g
Fiber
0 g
Sugars
13 g
Protein
1 g
Sodium
20 mg
Potassium
42 mg