Garlic Snow Peas with Cilantro
Ready in less than 5 minutes, this oh-so-simple dish is perfect for the busiest of days. See the recipe video below.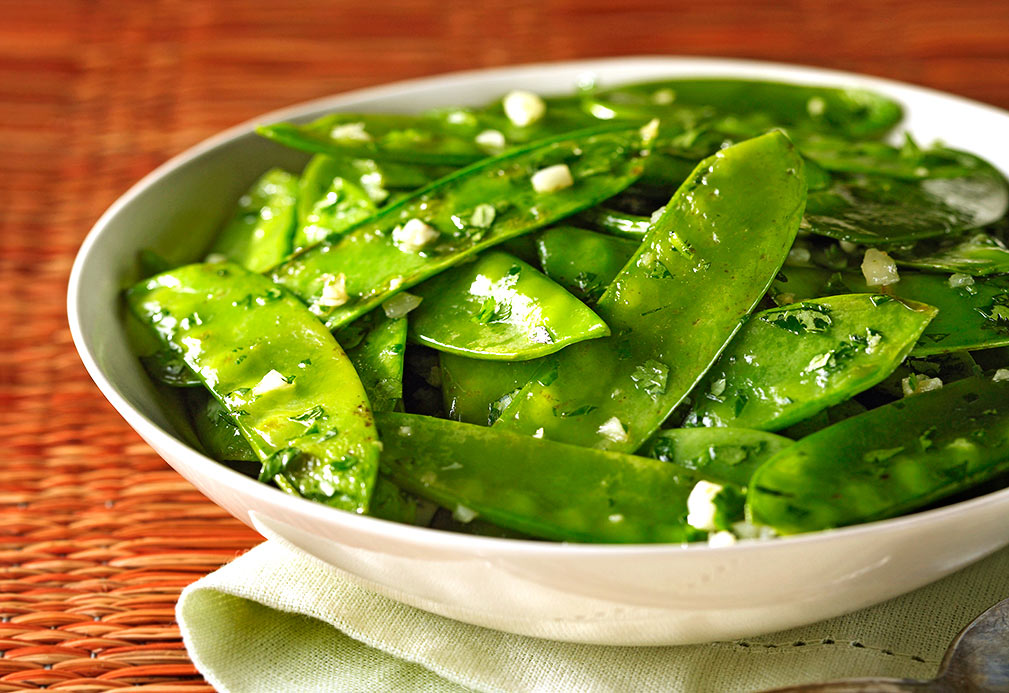 Ingredients
3 tsp canola oil, divided 15 mL
3 cups fresh (or frozen and thawed) snow peas, patted dry and trimmed 750 mL
4 medium cloves garlic, minced
1/4 tsp salt 1 mL
1/4 to 1/2 cup chopped fresh cilantro leaves 60 to 125 mL
Instructions
1. Working in two batches, heat 1 1/2 tsp (7 mL) canola oil in a large nonstick skillet over medium-high heat. Add half of the snow peas; cook 3 minutes or until just beginning to brown on edges, using two utensils to toss easily. Add half of garlic and cook 30 seconds, stirring constantly. Set aside on a separate plate.
2. Repeat with remaining 1 1/2 tsp (7 mL) canola oil, snow peas, and garlic. When cooked, return the reserved snow peas to skillet; add salt and cilantro, and toss gently, yet thoroughly. Serve immediately for peak flavors.
Yield
6 servings
serving size
1/2 cup (125 mL)
nutritional analysis
Per Serving
Calories
45
Total Fat
2.5 g
Saturated Fat
0 g
Cholesterol
0 mg
Carbohydrates
4 g
Fiber
2 g
Protein
2 g
Sodium
100 mg