High Roasted Onions
Not all vegetable oils are the same. Canola oil not only has a high smoke point, it is also heart-healthy.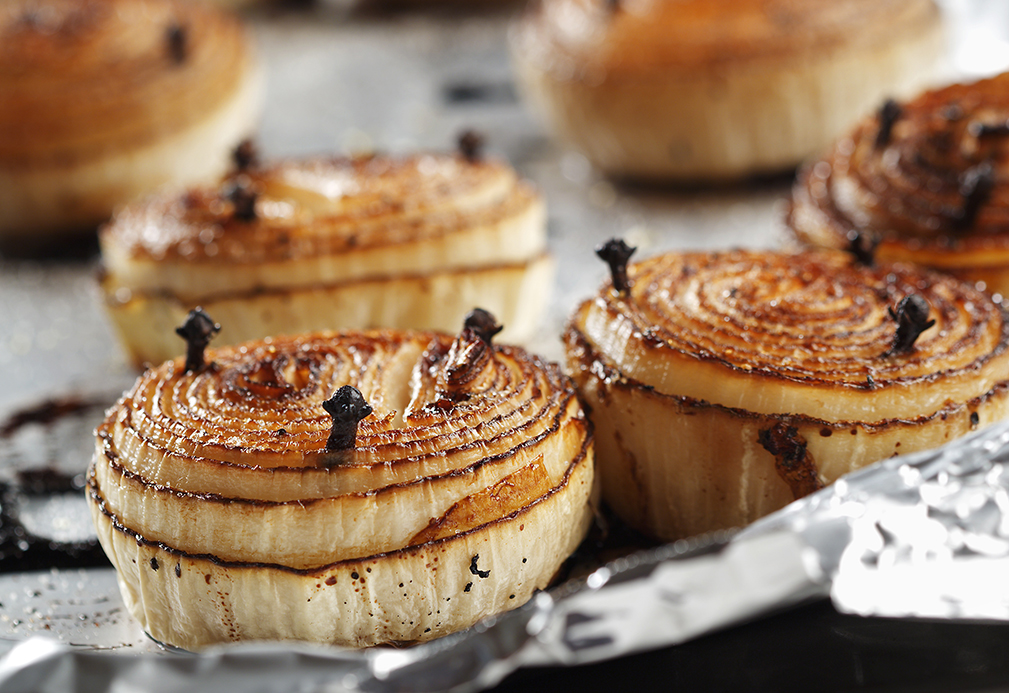 Ingredients
2 medium onions, peeled, trimmed, and halved crosswise
12 whole cloves
1 Tbsp light soy sauce 15 mL
1 Tbsp canola oil 15 mL
1 Tbsp molasses 15 mL
1 1/2 tsp balsamic vinegar 7 mL
1/4 tsp coarsely ground black pepper 1 mL
1/2 tsp granulated sugar 2 mL
1/8 tsp salt .5 mL
Instructions
1. Preheat oven to 450 °F (230 °C). Coat a foil-lined baking sheet with canola cooking spray. Arrange the onion halves on the baking sheet and pierce evenly with the cloves.
2. Combine the soy sauce, canola oil, molasses, vinegar and black pepper in a small jar, secure with lid and shake vigorously until completely blended. Brush 1 Tbsp (15 mL) of the soy mixture evenly over the onions. Bake 25 minutes, brush 1 Tbsp (15 mL) of the soy mixture evenly over the onions, bake 5-10 minutes or until richly browned on edges and onions are tender.
3. Remove from oven and using a flat spatula, remove the onions and place on serving platter, spoon remaining soy mixture evenly over the onions and sprinkle with the sugar and salt.
Yield
4 onion halves total
serving size
Serves 4; 1 onion half per serving
nutritional analysis
Per Serving
Calories
70
Total Fat
3.5 g
Saturated Fat
0 g
Cholesterol
0 mg
Carbohydrates
10 g
Fiber
1 g
Protein
1 g
Sodium
300 mg