Lemon Lime Cupcakes
Top these yummy cupcakes off with candied fruit pieces.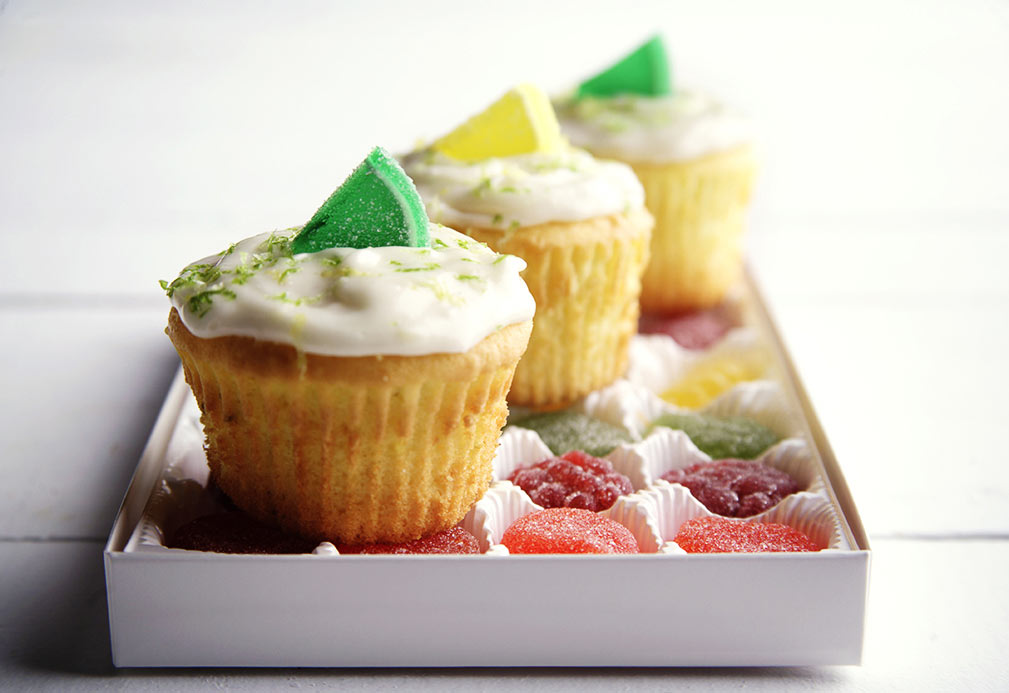 Ingredients
Cupcake
1 (18oz/515g) pkg lemon cake mix
1/3 cup canola oil 75 mL
1 1/4 cups water 300 mL
3 eggs
2 Tbsp grated lime zest 30 mL
2 Tbsp grated lemon zest 30 mL
Frosting
1 (8 oz/250g) cream cheese
2 1/2 to 3 cups icing sugar 625 to 750 mL
1 tsp lime zest 5 mL
1 tsp lemon zest 5 mL
Instructions
1. Preheat oven to 375 °F (190 °C).
2. Line muffin pans with 24 paper baking cups. In large mixing bowl, combine cake mix, canola oil, water, eggs, lime zest and lemon zest. Beat well, about 2 minutes. Spoon batter into baking cups.
3. Bake cupcakes for 14 to 18 minutes or until toothpick inserted into cupcakes comes out clean. Remove from pan and cool on wire rack. Remove cakes from baking cups.
4. In mixing bowl, beat cream cheese until smooth and creamy. Add icing sugar and continue to beat until well mixed. Add any additional icing sugar as needed.
5. Add lime and lemon zest and beat until combined. Spread icing over cupcakes and decorate with candied fruit pieces.
Yield
24 cupcakes
serving size
1 cupcake
nutritional analysis
Per Serving
Calories
220
Total Fat
9 g
Saturated Fat
2.5 g
Cholesterol
35 mg
Carbohydrates
36 g
Fiber
0 g
Sugars
17 g
Protein
2 g
Sodium
95 mg
Potassium
55 mg