Limoncello Cake
Enjoy this light, refreshing cake for any special occasion.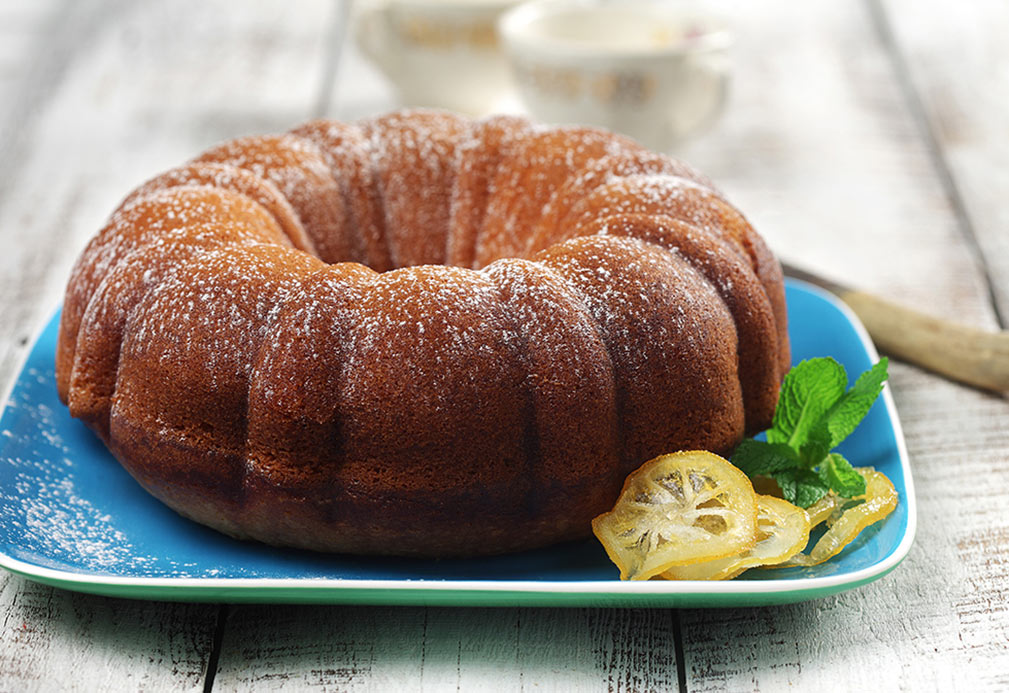 Ingredients
Cake
canola oil cooking spray
3 cups all-purpose flour 750 mL
2 tsp baking powder 10 mL
1/4 tsp sea salt 1 mL
2 cups granulated sugar 500 mL
1 cup canola oil 250 mL
1 Tbsp lemon zest 15 mL
5 large eggs
1 cup whole milk 250 mL
Glaze
1/2 cup granulated sugar 125 mL
1/2 cup lemon juice 125 mL
1/4 cup canola oil 60 mL
1/4 cup Limoncello liqueur 60 mL
Instructions
1. Preheat oven to 350 ºF (180 ºC). Prepare 10 x 4-1/2 inch tube (20 x 10 x 7.5 cm) pan by spraying with cooking spray. Set aside.
2. In medium bowl, whisk together flour, baking powder and salt. Set aside.
3. In large bowl, whisk granulated sugar, canola oil and lemon zest together vigorously. Whisk in eggs one at a time, making sure between each that eggs are blended well. Add milk in two additions, alternately with flour mixture. Place into prepared pan. Bake until cake tester inserted into center comes out clean, about 35 - 40 minutes. Let cool in pan for 20 minutes.
4. In small saucepan on medium heat, blend sugar, lemon juice and canola oil; stir until sugar has dissolved, about 4 minutes. Take off of heat, add Limoncello. Pour on top of cake while it is still in pan and hot. It will all soak down into cake. After 20 minutes. Remove and place on serving plate.
Yield
16 servings
serving size
1 slice
nutritional analysis
Per Serving
Calories
400
Total Fat
20 g
Saturated Fat
2 g
Cholesterol
70 mg
Carbohydrates
51 g
Fiber
0 g
Protein
5 g
Sodium
100 mg