Mango Chutney Vinaigrette
The sweet flavor of mango will compliment almost any salad.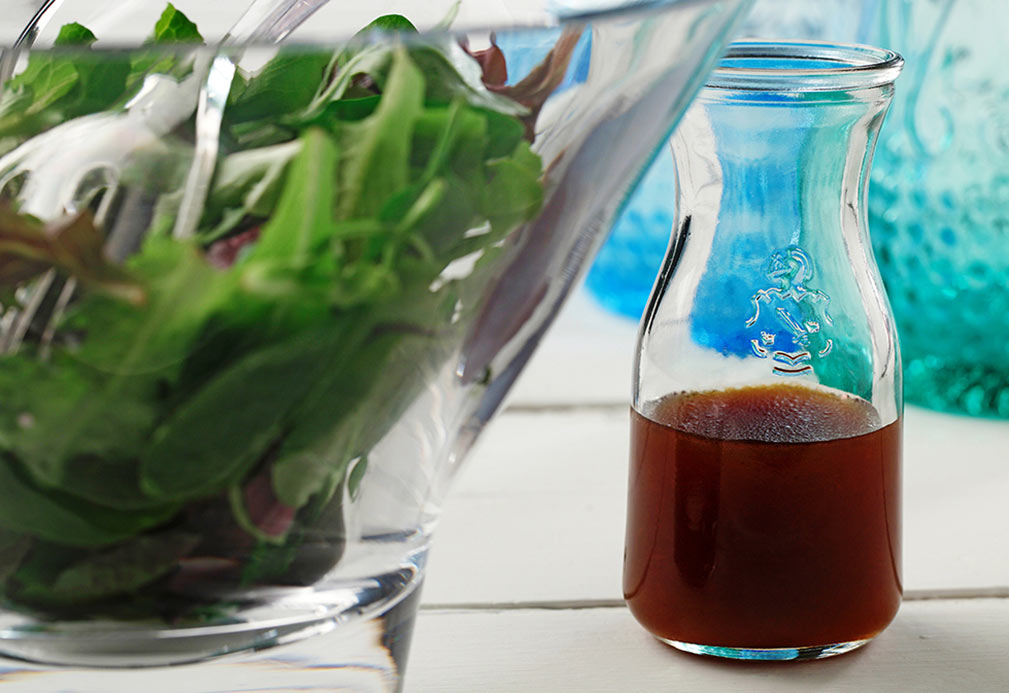 Ingredients
3 Tbsp mango chutney, chopped 45 mL
1 Tbsp canola oil 15 mL
1 Tbsp sherry vinegar 15 mL
1 Tbsp sodium reduced soy sauce 15 mL
Instructions
1. Combine chutney, canola oil, vinegar and soy sauce in a small bowl.
Yield
1/3 cup (75 mL)
serving size
1 Tbsp (15 mL)
nutritional analysis
Per Serving
Calories
34
Total Fat
3 g
Saturated Fat
0.3 g
Cholesterol
0 mg
Carbohydrates
2 g
Fiber
0 g
Protein
0 g
Sodium
206 mg