Roasted Broccoli
Looking for a different way to do broccoli, why not try roasting them. Roasting helps to bring out the flavors and the added zest and nuts makes a great addition to this side dish.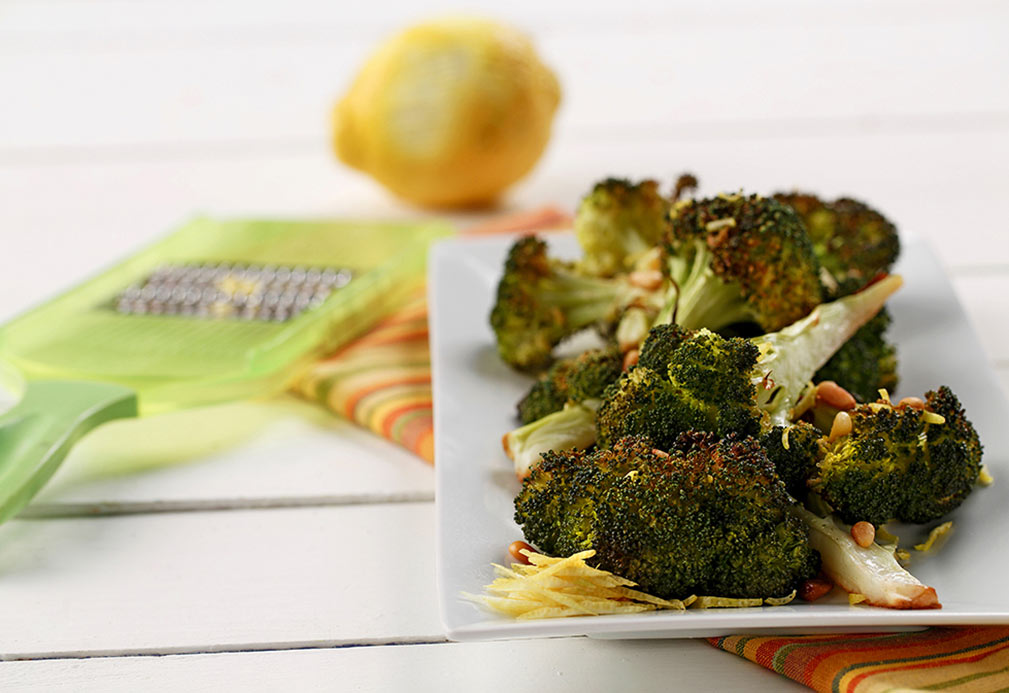 Ingredients
3 lbs broccoli (with stalks) 1.5 kg
3 Tbsp canola oil 45 mL
1 Tbsp lemon juice 15 mL
2 Tbsp grated lemon zest 30 mL
2-3 Tbsp toasted pine nuts 30-45 mL
Instructions
1. Cut broccoli in half lengthwise, into smaller pieces. Place on foil-lined baking sheet.
2. Drizzle with canola oil and lemon juice. Roast at 350 °F (180 °C) for 45 minutes, or until broccoli is tender. Place into serving dish and garnish with lemon zest and pine nuts.
Yield
4 to 6 servings
serving size
nutritional analysis
Per Serving
Calories
110
Total Fat
7 g
Saturated Fat
0.5 g
Cholesterol
0 mg
Carbohydrates
11 g
Fiber
4 g
Protein
5 g
Sodium
50 mg