Roasted Tomatoes
With an abundance of summer tomatoes, this is a great way to have a wonderful side dish. Use your favorite variety and bring out the flavors of a warmed salsa on your plate.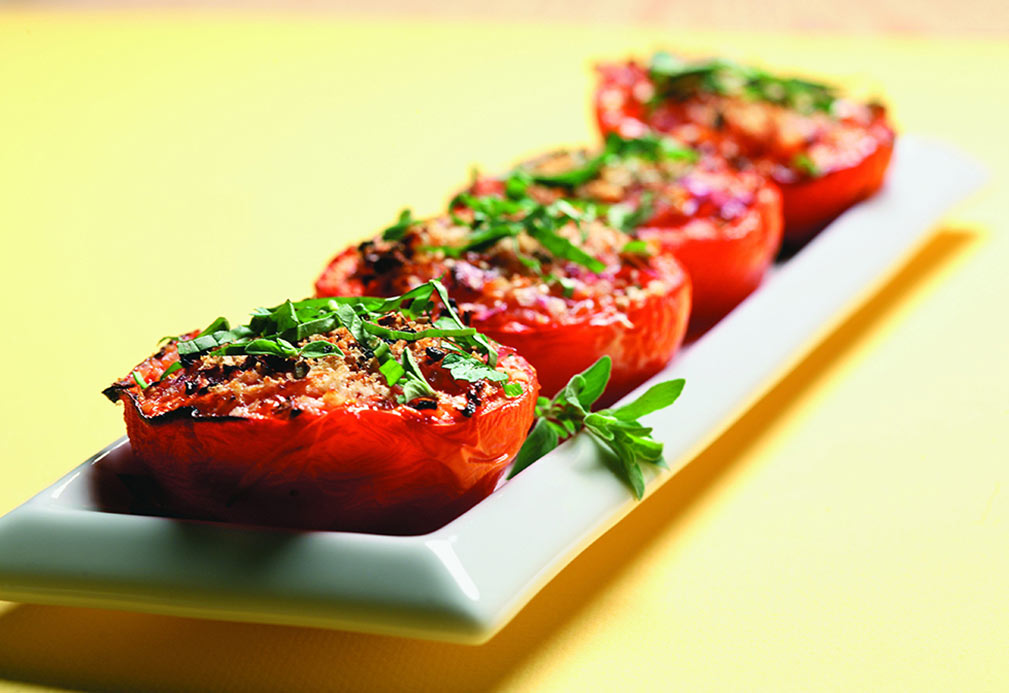 Ingredients
4 medium ripe tomatoes, cut in half
2 Tbsp canola oil 30 mL
1/4 cup finely chopped red onion 60 mL
1 clove garlic, minced
1/2 tsp salt 2 mL
1/2 tsp pepper 2 mL
1/3 cup fresh bread crumbs 75 mL
1 Tbsp chopped fresh flat leaf parsley 15 mL
1 Tbsp chopped fresh basil 15 mL
1 Tbsp chopped fresh oregano 15 mL
Instructions
1. Place tomato halves on foil-lined baking sheet. Drizzle each half with canola oil.
2. In small bowl, combine red onion, garlic, salt, pepper and bread crumbs. Stir to combine ingredients. Sprinkle mixture over cut sides of the tomatoes.
3. Roast tomatoes at 350 °F (180 °C) for 45-60 minutes, or until tomatoes are very tender. Sprinkle fresh herbs over tomatoes and serve immediately.
Yield
6 to 8 servings
serving size
nutritional analysis
Per Serving
Calories
50
Total Fat
4 g
Saturated Fat
0 g
Cholesterol
0 mg
Carbohydrates
3 g
Fiber
0 g
Protein
0 g
Sodium
75 mg