Stir-Fried Baby Spinach
A quick and simple stir-fry! Canola oil works well because of its high smoke point.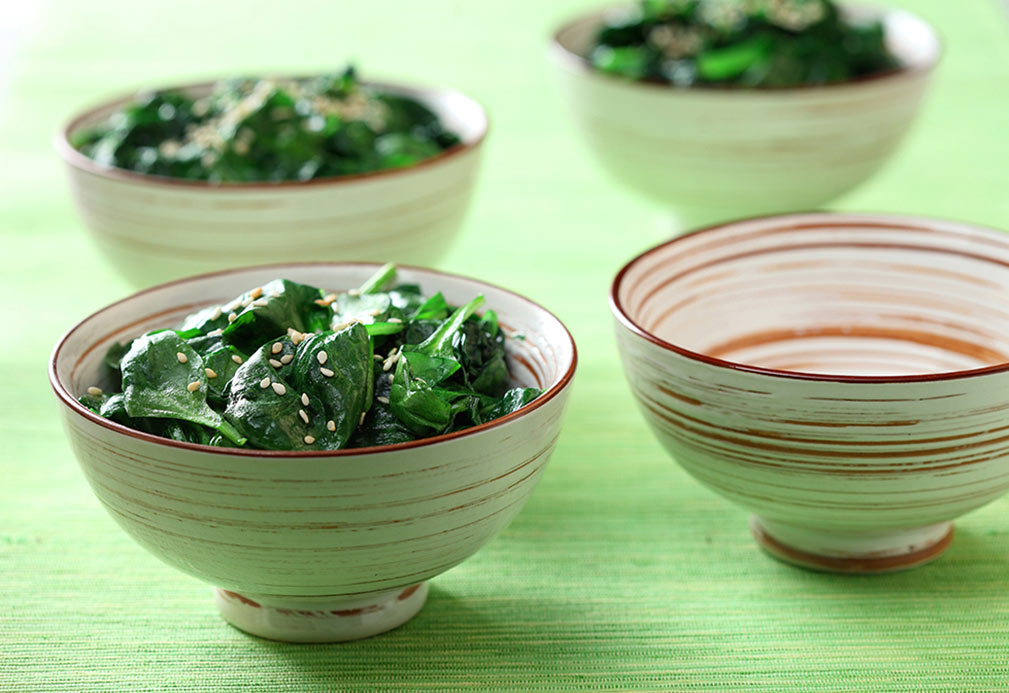 Ingredients
1 Tbsp canola oil 15 mL
1 clove garlic minced
1 tsp minced ginger 5 mL
12 oz baby spinach leaves, washed and dried 350 g
1 tsp salt 5 mL
1/2 tsp granulated sugar 2 mL
1/2 tsp sesame oil 2 mL
Instructions
1. In a wok or skillet heat canola oil over medium high heat. Add garlic and ginger to skillet. Stir-fry until fragrant, about 30 seconds. Add the salt and then the spinach. Stir-fry spinach to coat with oil, garlic and ginger.
2. When the spinach has wilted to about one-third of its original size, add the sugar. Stir-fry for about 2 more minutes. Drizzle with sesame oil. Cook for another 30 seconds.
3. Transfer to a plate and pour off any excess liquid. Serve immediately.
Yield
6 servings
serving size
nutritional analysis
Per Serving
Calories
50
Total Fat
2.5 g
Saturated Fat
0 g
Cholesterol
0 mg
Carbohydrates
7 g
Fiber
3 g
Protein
1 g
Sodium
480 mg