Sweet Potato Biscuits
These biscuits are tender and brightly-colored with a hint of sweetness.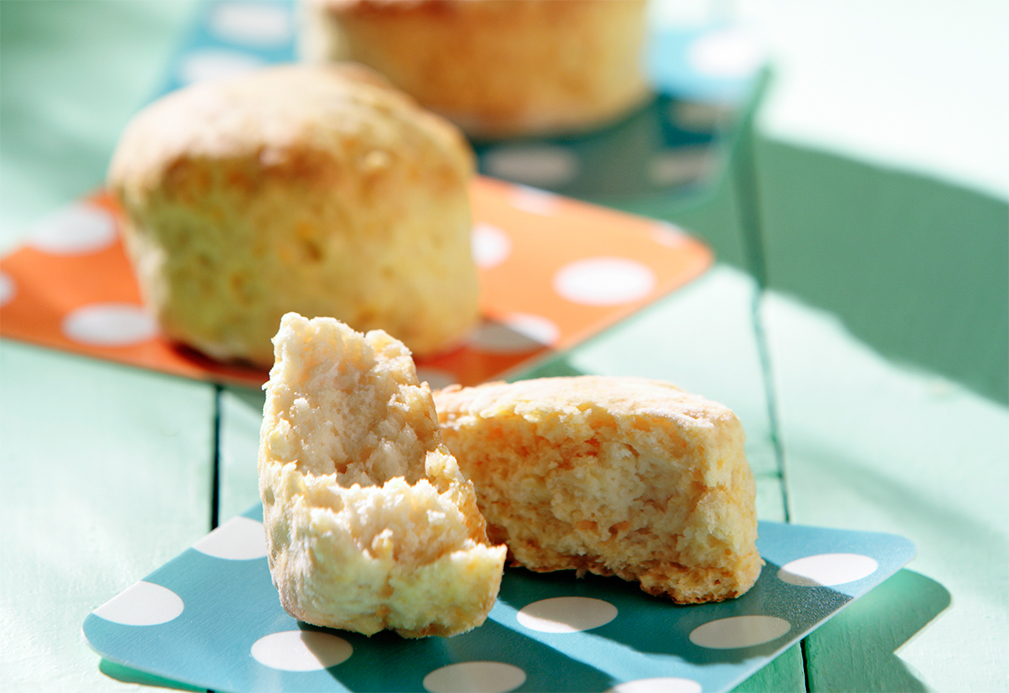 Ingredients
2 1/4 cups all purpose flour 560 mL
3 Tbsp granulated sugar 45 mL
1 Tbsp baking powder 15 mL
1/4 tsp salt 1 mL
2 eggs
3 Tbsp canola oil 45 mL
2 Tbsp milk 30 mL
1 (15oz/443 mL) can sweet potatoes, drained and mashed (or 1 cup fresh cooked and mashed sweet potatoes)
Instructions
1. Preheat the oven to 425° F(220°C). In large bowl, combine flour, sugar, baking powder and salt.
2. In separate bowl, whisk together eggs, canola oil, milk and mashed sweet potato. With fork, stir together the moist and dry ingredients, just until combined.
3. Turn out onto well-floured board and knead once or twice to form a ball. Roll out to 1/2 inch (1.3 cm) thick. Cut into biscuits using a 1 1/2 (3.8 cm) inch cookie cutter. Place biscuits on parchment lined baking sheet. Bake for 12 to 15 minutes or until golden brown and cooked through.
Yield
12 biscuits
serving size
1 biscuit
nutritional analysis
Per Serving
Calories
160
Total Fat
5 g
Saturated Fat
1 g
Cholesterol
35 mg
Carbohydrates
26 g
Fiber
1 g
Protein
4 g
Sodium
45 mg