Tangy Grilled Asparagus
Not only is canola oil a staple in North American kitchens, but canola oil's versatility allows it to work well in a wide variety of culinary cooking applications.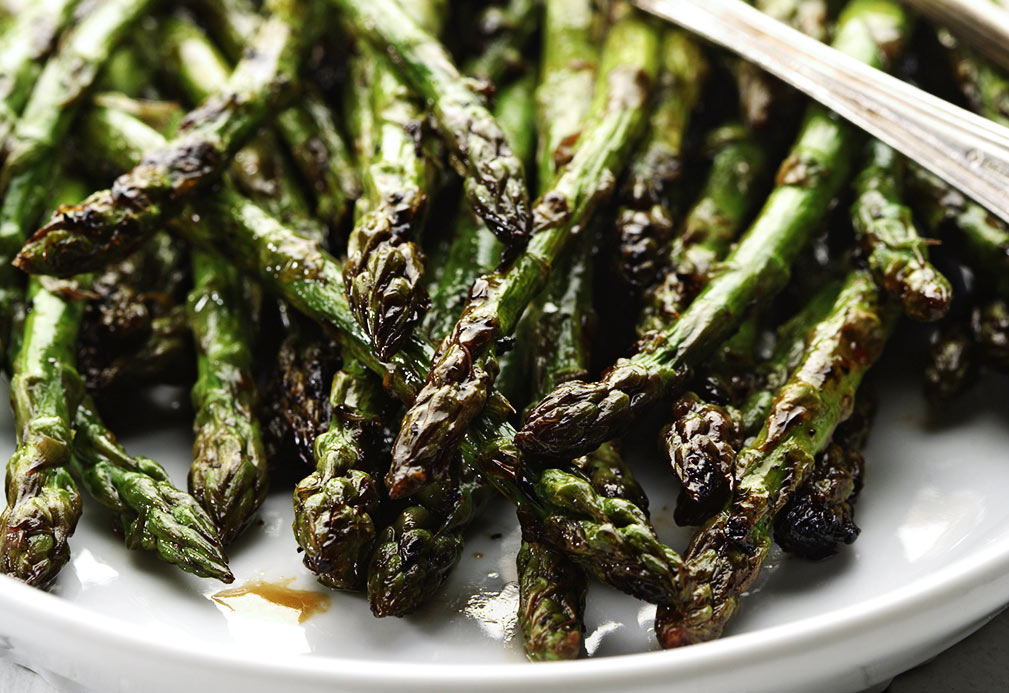 Ingredients
1/4 cup balsamic vinegar 60 mL
2 Tbsp canola oil 30 mL
1/2 tsp freshly ground pepper 2 mL
1 clove garlic, crushed
24 asparagus spears, trimmed
Instructions
1. In large resealable plastic bag, combine balsamic vinegar, canola oil, pepper and garlic.
2. Add asparagus and squeeze bag to coat asparagus with marinade; seal bag. Let stand for 30 minutes. Remove asparagus from marinade. Discard marinade.
3. Grill asparagus over medium heat on grill pan or outdoor grill, turning occasionally, until tender, about 5 to 7 minutes.
Yield
6 servings.
serving size
4 spears
nutritional analysis
Calories
70
Total Fat
4.5 g
Saturated Fat
0 g
Cholesterol
0 mg
Carbohydrates
4 g
Fiber
2 g
Protein
2 g
Sodium
0 mg