Tomato and Olive Salad
A satisfying blend of sweet and salty. Canola oil helps the flavors shine through.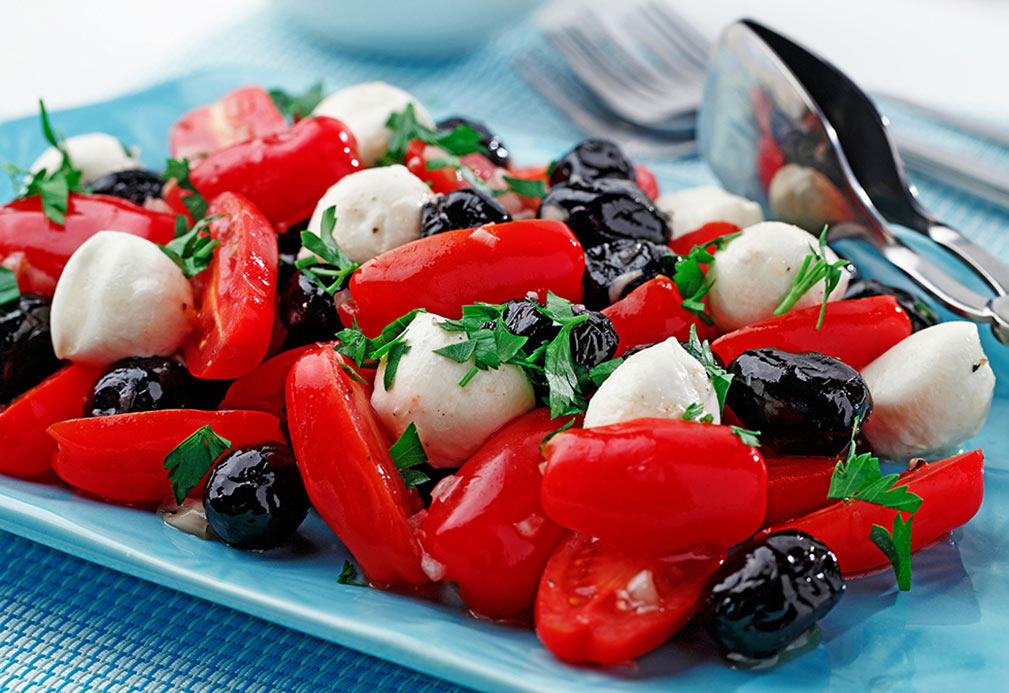 Ingredients
2/3 cup pitted black or green olives, sliced 175 mL
8 tomatoes, sliced in wedges
1 cup bocconcini cheese* 250 mL
1 medium shallot, minced
2 Tbsp canola oil 30 mL
1 Tbsp white wine vinegar 15 mL
2 Tbsp minced parsley 30 mL
1/2 tsp salt 2 mL
1/2 tsp ground black pepper 2 mL
Instructions
1. In medium bowl, combine olives, tomatoes, bocconcini cheese and shallots. Add canola oil, vinegar and parsley. Season with salt and pepper. Toss and serve.
Tip: *Substitute cubed mozzarella cheese for bocconcini cheese.
Yield
6 servings
serving size
1 1/4 cup (310 mL)
nutritional analysis
Per Serving
Calories
270
Total Fat
16 g
Saturated Fat
3 g
Cholesterol
0 mg
Carbohydrates
25 g
Fiber
2 g
Sugars
20 g
Protein
8 g
Sodium
800 mg
Potassium
280 mg