Tomato Herb Vinaigrette
The taste of fresh herbs really add to this vinaigrette. Works great on salads or as a marinade for a vegetable salad.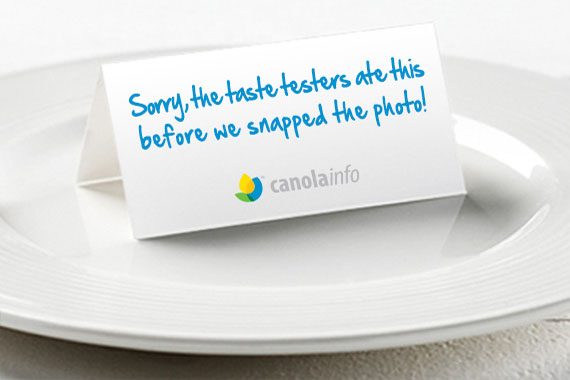 Ingredients
2/3 cup Italian tomato sauce 150 mL
1/4 cup water 60 mL
3 Tbsp canola oil 45 mL
2 Tbsp lemon juice 30 mL
1 Tbsp grated Parmesan cheese 15 mL
1 Tbsp brown sugar 15 mL
2 tsp fresh basil, chopped 10 mL
1/2 tsp crushed oregano 2 mL
1 garlic clove, crushed
Instructions
1. Combine tomato sauce, water, canola oil, lemon juice, cheese, sugar, basil, oregano and garlic in a medium bowl. Stir to mix.
Yield
1 1/4 cups (300 mL)
serving size
1 Tbsp (15 mL)
nutritional analysis
Per Serving
Calories
33
Total Fat
3 g
Saturated Fat
0.3 g
Cholesterol
0 mg
Carbohydrates
2 g
Fiber
<1 g
Protein
0 g
Sodium
48 mg