Tropical Banana Delight
A gluten free dessert which will appeal to all taste buds. You will feel the sun on your face as you devour the warm, sweet flavors of the tropics.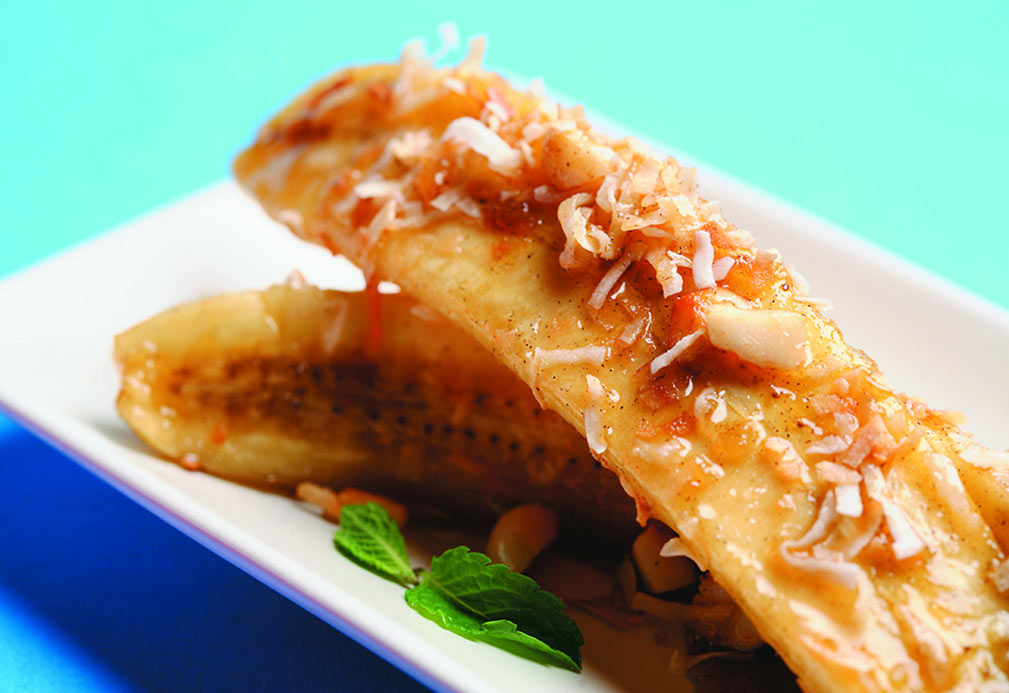 Ingredients
4 bananas, peeled, cut in half and sliced lengthwise
2 Tbsp canola oil 30 mL
1/4 cup brown sugar 60 mL
1 to 2 Tbsp orange juice or favorite liquor 15 to 30 mL
1/4 to 1/2 tsp ground cardamom 1 to 2 mL
1/4 cup toasted coconut 60 mL
1/4 cup macadamia nuts, toasted, coarsely chopped 60 mL
Instructions
1. Prepare bananas. Heat canola oil in saucepan over medium-high heat. Add brown sugar, orange juice and cardamom. Heat ingredients, stirring gently.
2. Add bananas and continue to stir gently, spooning brown sugar mixture over bananas as they cook. Do not over cook bananas as they will turn mushy.
3. Transfer bananas to individual serving dishes and spoon sauce over top of each serving. Sprinkle with toasted coconut and macadamia nuts. Serve immediately.
Yield
6 servings
serving size
1 serving
nutritional analysis
Per Serving
Calories
200
Total Fat
9 g
Saturated Fat
2 g
Cholesterol
0 mg
Carbohydrates
30 g
Fiber
3 g
Protein
2 g
Sodium
10 mg