White Fish in Citrus Cilantro Marinade
This light, refreshing dinner will satisfy a hungry appetite. Canola oil's high heat tolerance is perfect for sautéing the fish.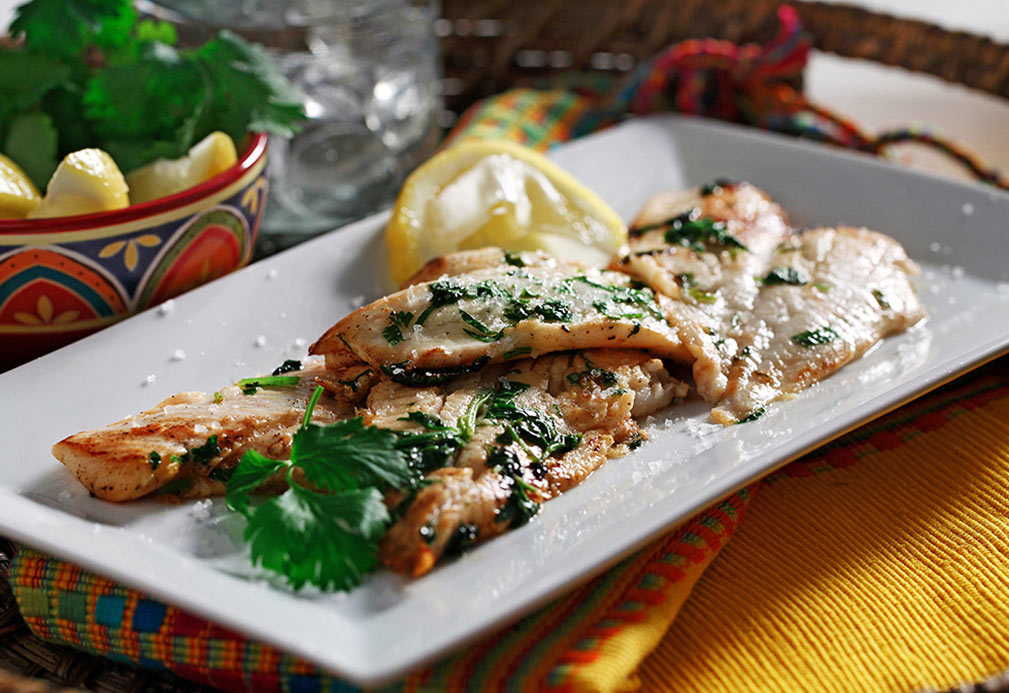 Ingredients
Citrus and Cilantro Marinade
2/3 cup orange juice 150 mL
1/3 cup lemon juice 75 mL
1 cup fresh cilantro 250 mL
2 garlic cloves
1/2 tsp salt 2 mL
2 tsp ground black pepper 10 mL
Fish
2 Tbsp canola oil 30 mL
6 white fish fillets (about 4 oz/125 g)
Instructions
1. To prepare marinade: In food processor, combine all ingredients and process until smooth.
2. In glass bowl, combine fish with citrus and cilantro marinade. Cover and refrigerate for 30 minutes, turning once to ensure marinade coats fish. After time is up, remove fillets from marinade and discard remaining sauce.
3. In skillet, heat canola oil and sauté fillets until they just start to become flaky.
Yield
6 servings
serving size
1 fish fillet and 2 tsp marinade (10 mL)
nutritional analysis
Per Serving
Calories
200
Total Fat
12 g
Saturated Fat
1.5 g
Cholesterol
70 mg
Carbohydrates
1 g
Fiber
0 g
Sugars
1 g
Protein
22 g
Sodium
110 mg
Potassium
390 mg