Whole Wheat Irish Soda Bread
This traditional Irish baked good can be enjoyed any day of the year, not just St. Patrick's Day. The canola oil reduces its saturated fat content, but the flavor is still big.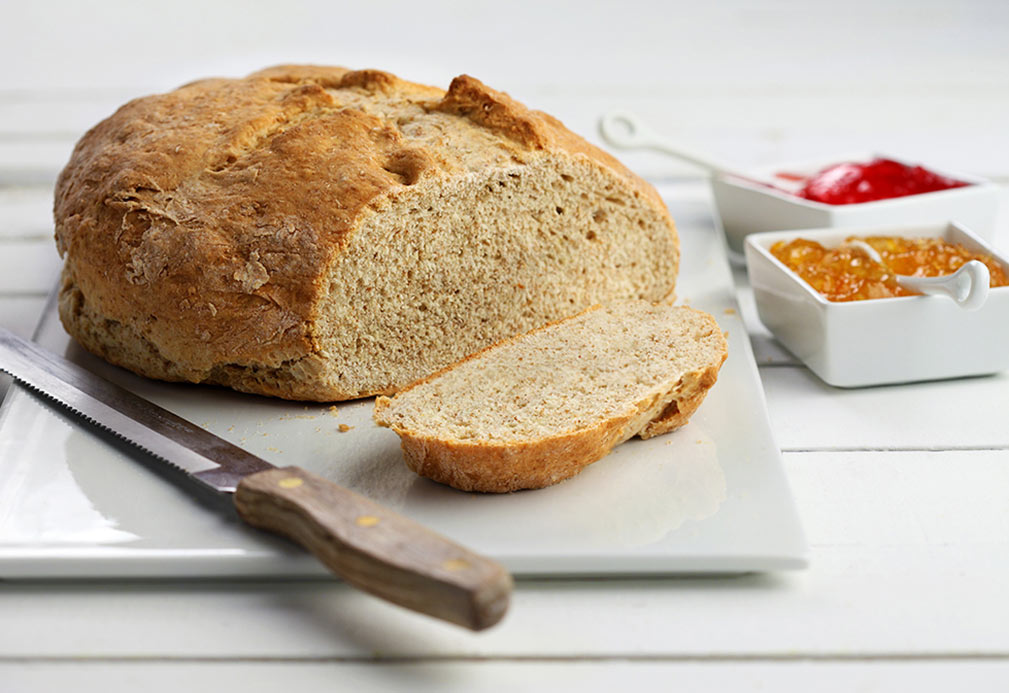 Ingredients
4 cups whole wheat flour 1 L
1 cup all-purpose flour 250 mL
2 Tbsp granulated sugar 30 mL
1 1/2 tsp baking soda 7 mL
1 tsp salt 5 mL
2 1/3 cups buttermilk 575 mL
1/4 cup canola oil 60 mL
Instructions
1. Preheat oven to 350 °F (180 °C). Prepare 9 x 5 x 3-inch (23 x 12 x 7-cm) loaf pan.
2. In large bowl, combine flours, sugar, baking soda and salt. Mix together and make a well in center. Add buttermilk and oil. Stir until just moistened.
3. Add dough to loaf pan and bake for about 1 hour. Remove loaf from pan and let cool on wire rack.
Yield
1 loaf (16 slices)
serving size
1 slice
nutritional analysis
Per Serving
Calories
180
Total Fat
4.5 g
Saturated Fat
0.5 g
Cholesterol
0 mg
Carbohydrates
31 g
Fiber
4 g
Protein
6 g
Sodium
300 mg