Wild Cranberry Vinaigrette
This tart and tangy vinaigrette tastes great over a bed of spinach or mixed greens.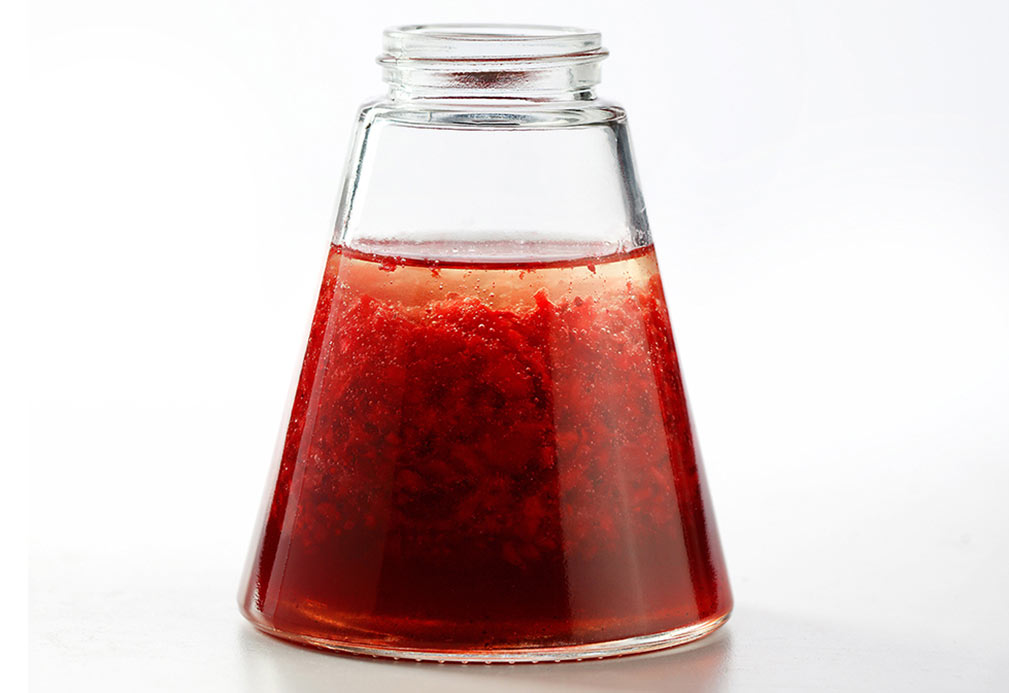 Ingredients
1/2 cup wild cranberries 125 mL
1/2 cup red wine vinegar 125 mL
1/2 cup canola oil 125 mL
1/2 cup honey 125 mL
1/4 tsp cumin 1 mL
salt and pepper to taste
Instructions
1. Combine cranberries, vinegar, canola oil, honey, cumin, salt and pepper in a blender and blend until smooth.
Yield
1 1/2 cups (375 mL)
serving size
1 Tbsp (15 mL)
nutritional analysis
Per Serving
Calories
64
Total Fat
5 g
Saturated Fat
0.3 g
Cholesterol
0 mg
Carbohydrates
7 g
Fiber
0 g
Protein
0 g
Sodium
0.5 mg