9 Skewer Recipes for Summer Grilling Recipe Collection

Skewer your way through summer with our collection of popular recipes for food served on a stick.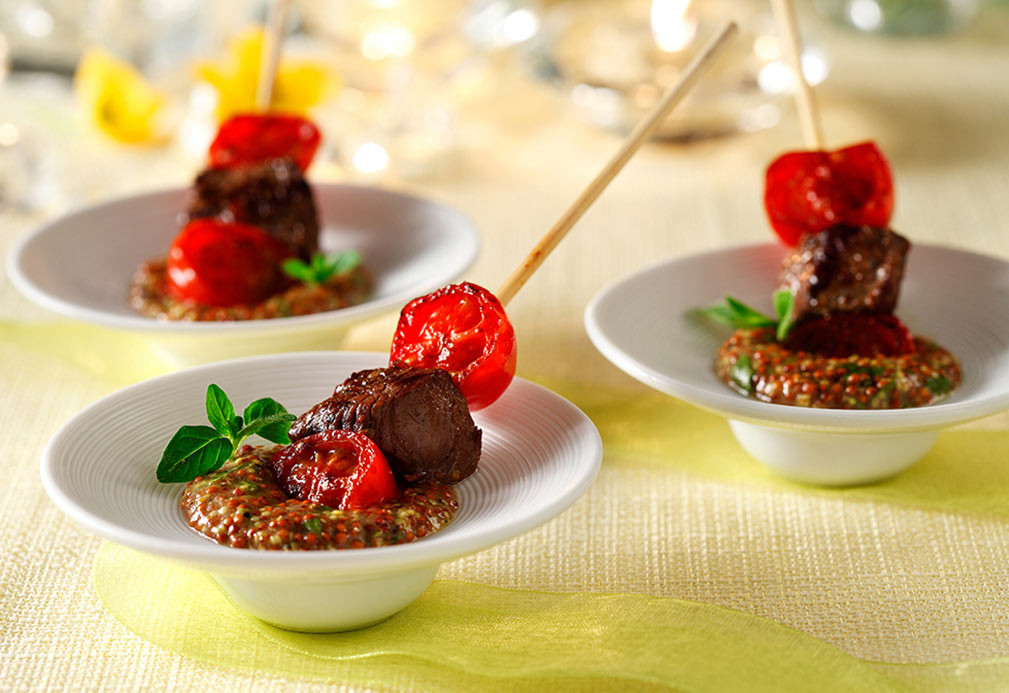 Each beef skewer is a luscious mouthful of perfectly grilled, tender steak and a plump grape tomato served with a tangy, herb-flecked mustard sauce for dipping.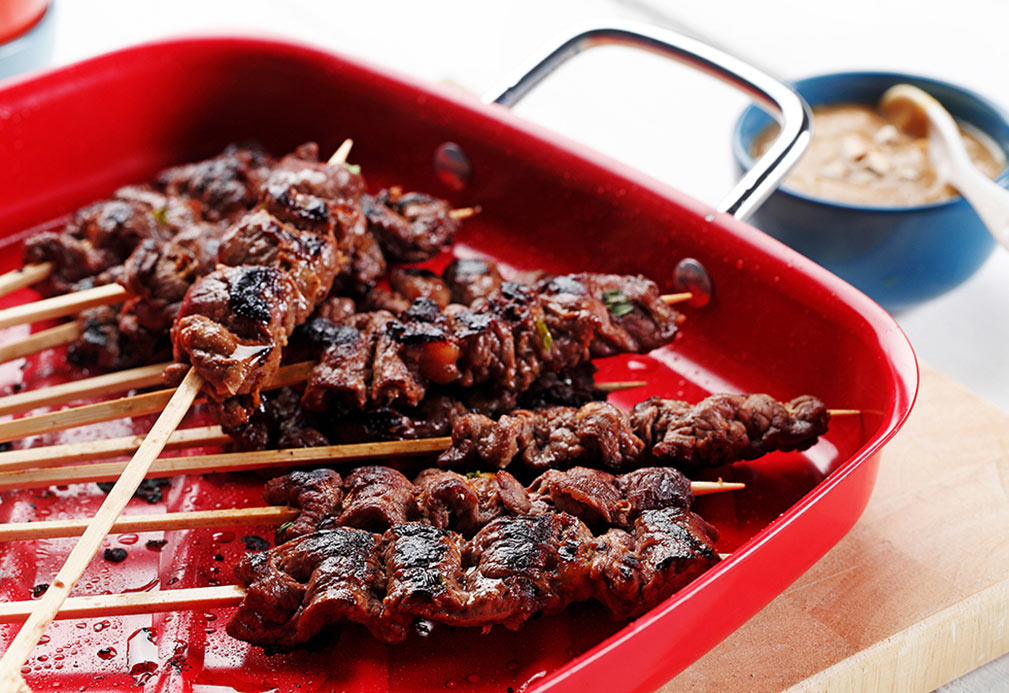 Flavorful beef satay is perfect for backyard barbecues or other entertaining. It works as an appetizer or main course, plus it's easy to eat with no need for a knife and fork. Canola oil's high heat tolerance is ideal for grilling or broiling the skewers.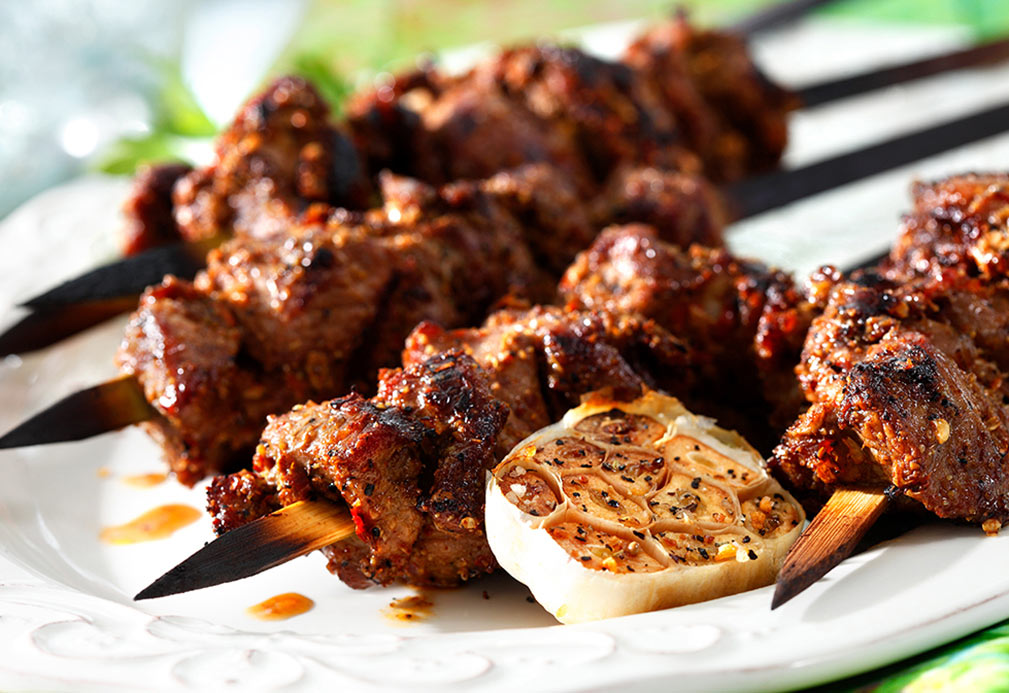 This grilled spiced kabob is inspired by the popular street vendors of Western China. Traditionally made with lamb, the recipe works with beef or chicken, too. Canola oil helps prevent the meat from sticking to the grill.
The summer season is here! Time to light up the flames under some mean, tasty food. Of course, no summer get-together is complete without some skewers thrown on to a grill. For this dish, I recommend using lean, top sirloin steak cuts for a healthier red meat option, mixed up with some colorful vegetables. The marinade fuses the Latin flavors of aji, cilantro and lime with the Asian flavors of the soy sauce. The low saturated fat content of canola oil allows the marinade to stay free-flowing in the refrigerator.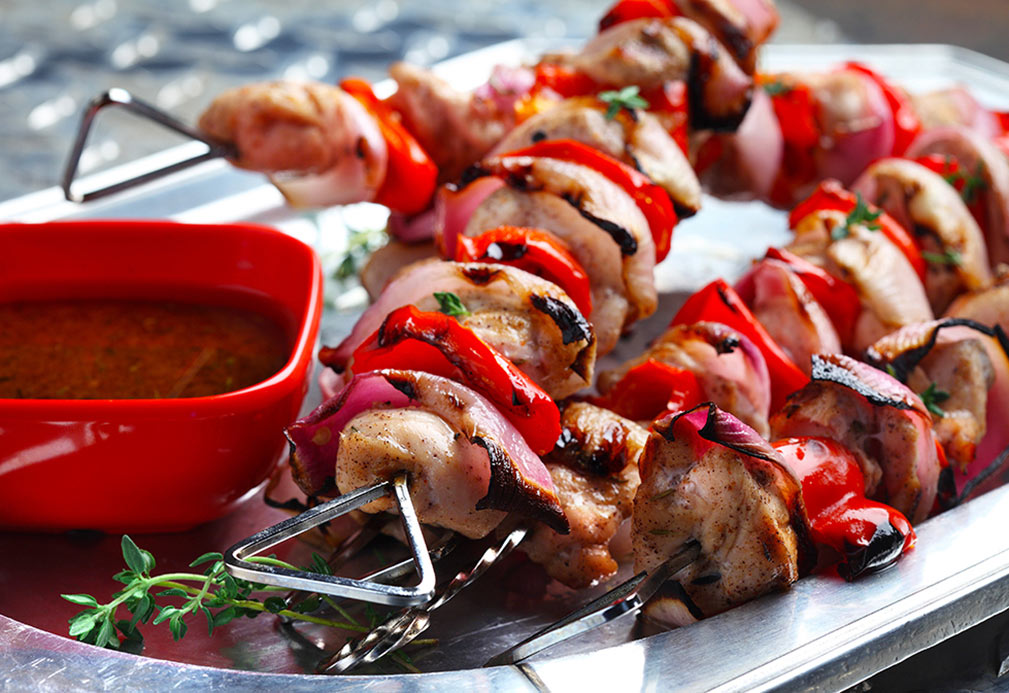 Lime spiced skewers of chicken - perfect for your next barbecue!
These shrimp are flavored in a zesty tequila, garlic, lime and chile marinade.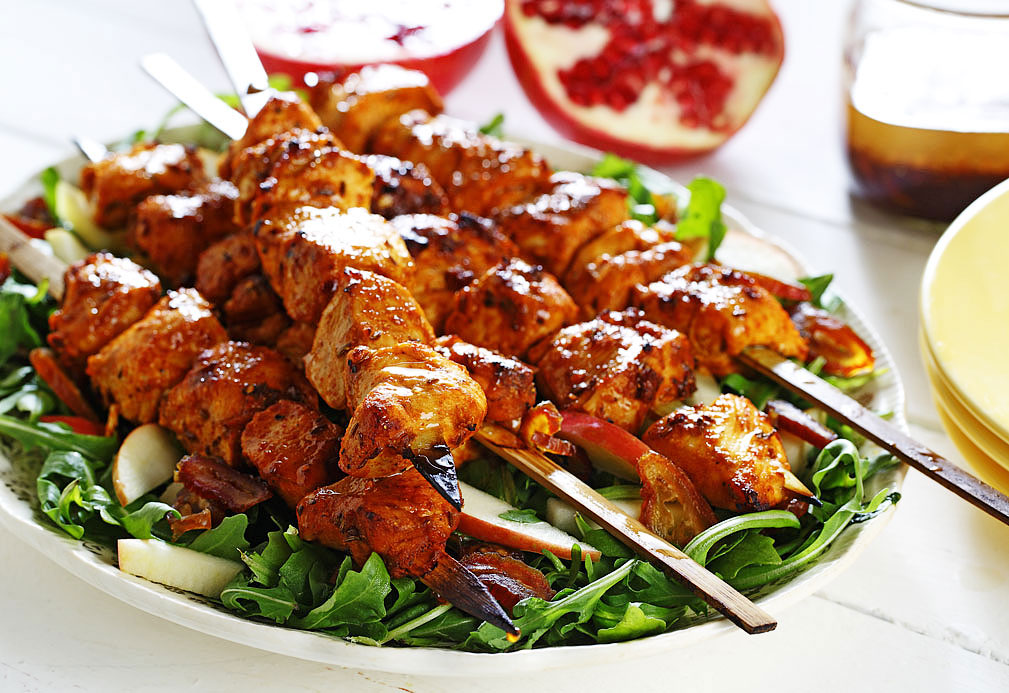 Recipe developed at The Culinary Institute of America (CIA) by Chef Instructor Brenda La Noue. See Chef Almir Da Fonseca prepare the recipe in the video.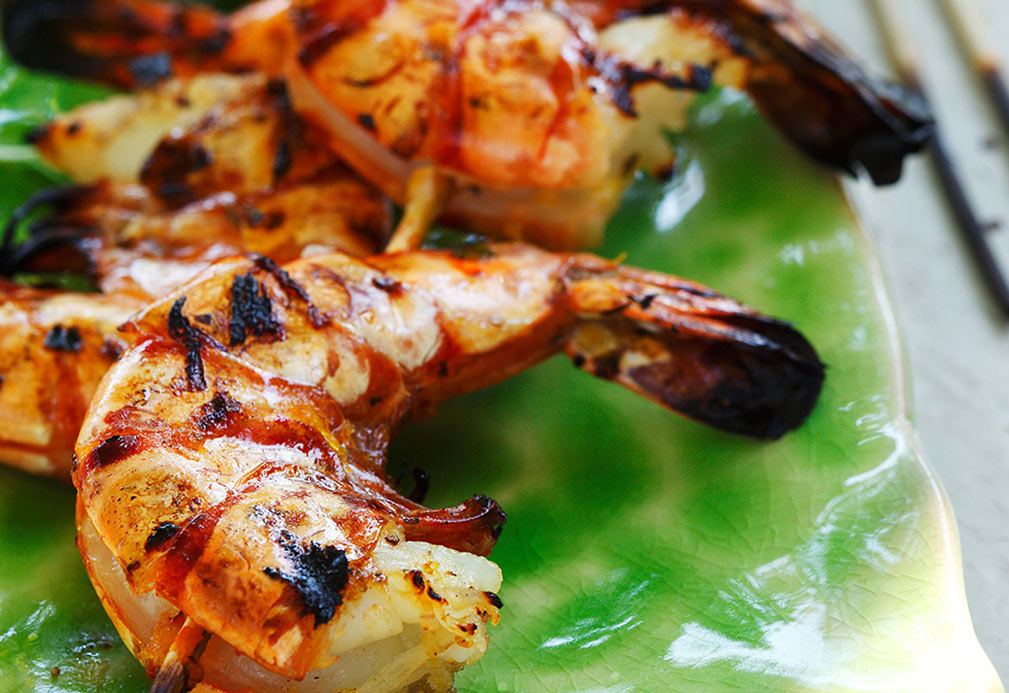 This recipe brings the flavors and aromas of lemonade with a subtle hint of mint to grilled shrimp.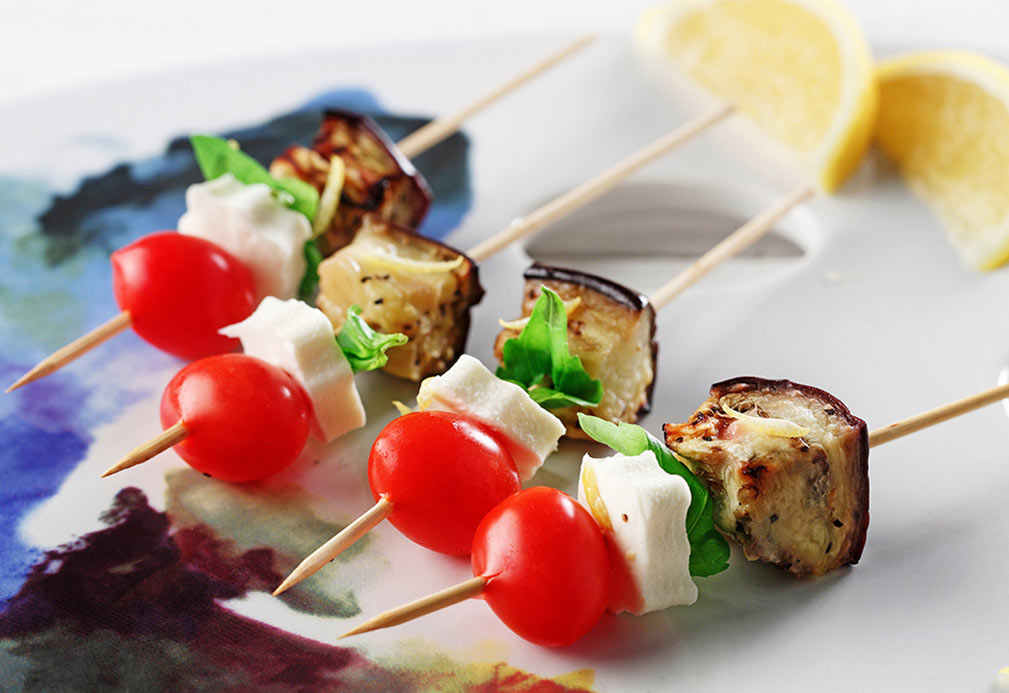 Roasting eggplant imparts a smoky, nutty flavor and a silky, smooth texture. This simple side dish is delicious served alone, as part of a salad, tossed with pasta or over French bread. Add a thick slice of fresh mozzarella for a protein-rich indulgence. Canola oil is ideal for roasting at high temperatures.