Get Dressed For Summer Recipe Collection

Enjoy the bounty of fresh summer produce with flavorful homemade dressings.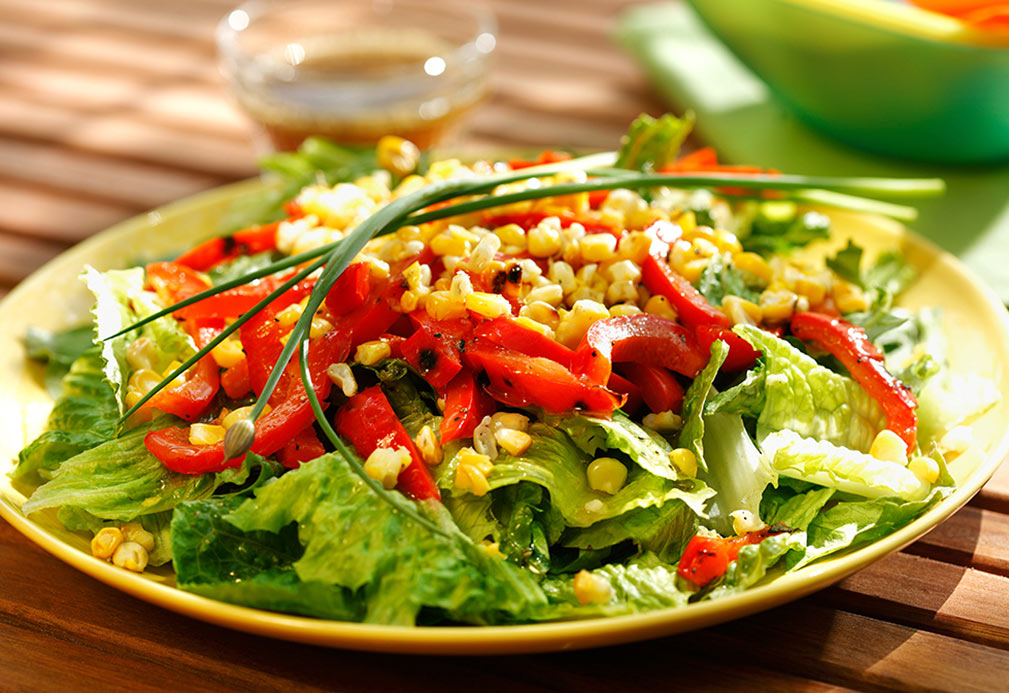 Take advantage of your hot grill pan and cook multiple vegetables at the same time. Caramelizing corn and red peppers bring out their natural sweetness, which are complemented by savory chives. The dressing is a light and tangy blend of red wine vinegar, canola oil and smoky cumin –- ingredients that enhance the fresh flavors of the vegetables without overpowering them.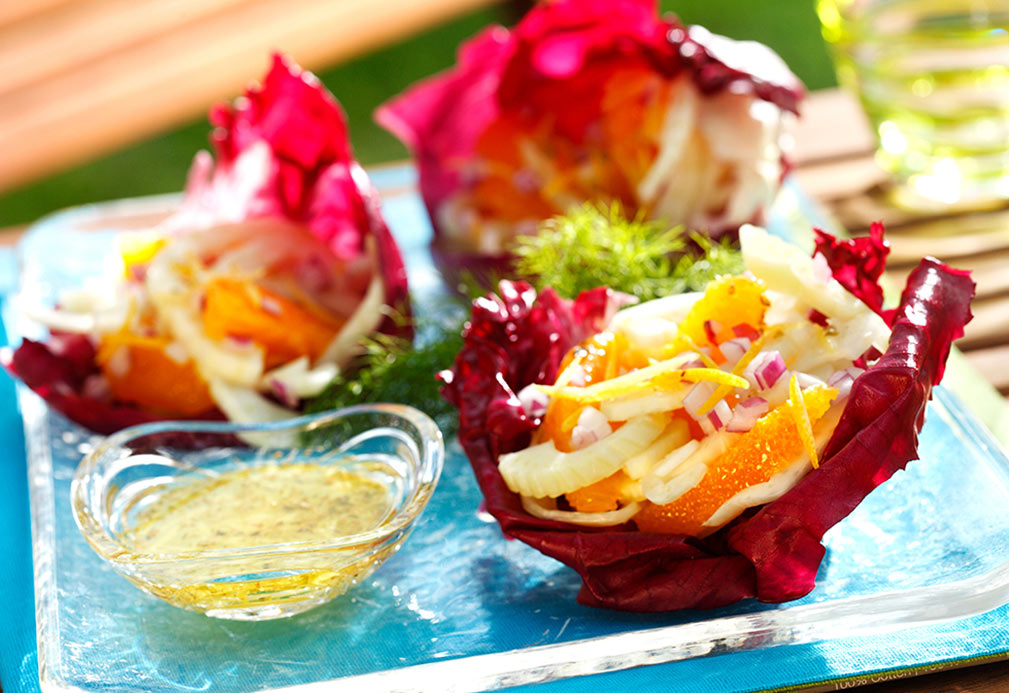 The anise flavor of fennel pairs perfectly with the sweetness of oranges and the peppery radicchio in this refreshing salad. The lemon dressing made with canola oil complements every element of the other ingredients.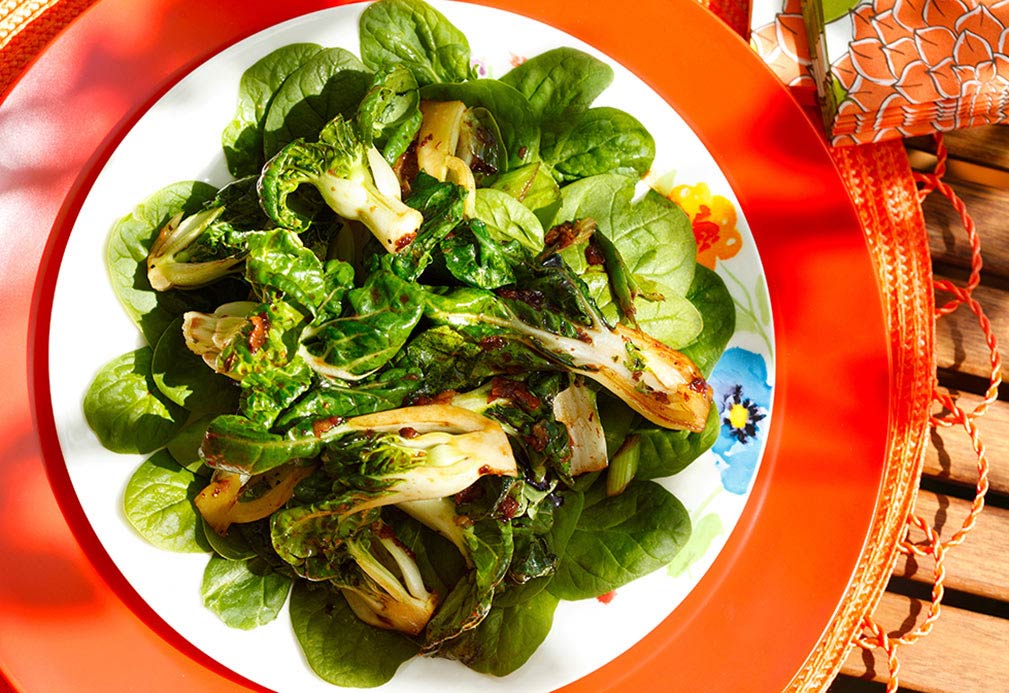 This Asian-inspired recipe is alive with shades of green from spinach and bok choy and distinct flavors of soy sauce, ginger and garlic. Using canola oil to sear the bok choy allows the vegetables to soften slightly while bringing out its natural, subtle sweetness. And when you arrange the sautéed bok choy over fresh spinach, the warmth gently wilts the spinach leaves. The result is a mouth-watering medley of tastes and textures.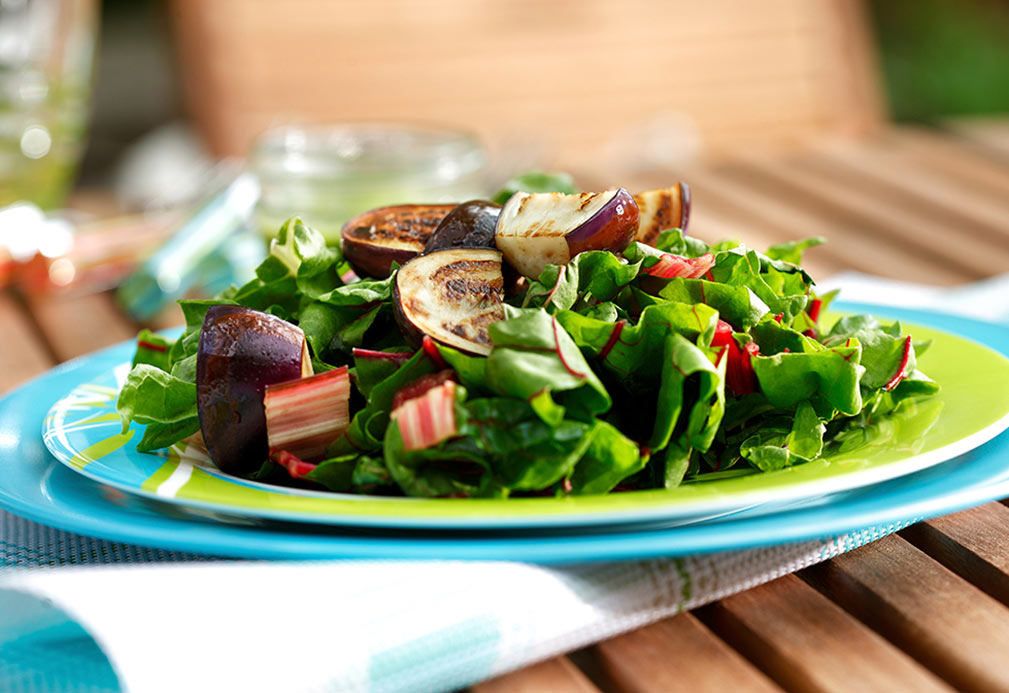 Rainbow chard is aptly named - long, hearty leaves with a rainbow of colors that brighten any meal. Treat these leaves as you would spinach a quick sauté or steam and they're ready to go. In this salad, the wilted yet vibrant leaves are nestled under baby eggplant caramelized with canola oil. The vegetables are then drizzled with a zesty green vinaigrette made with parsley.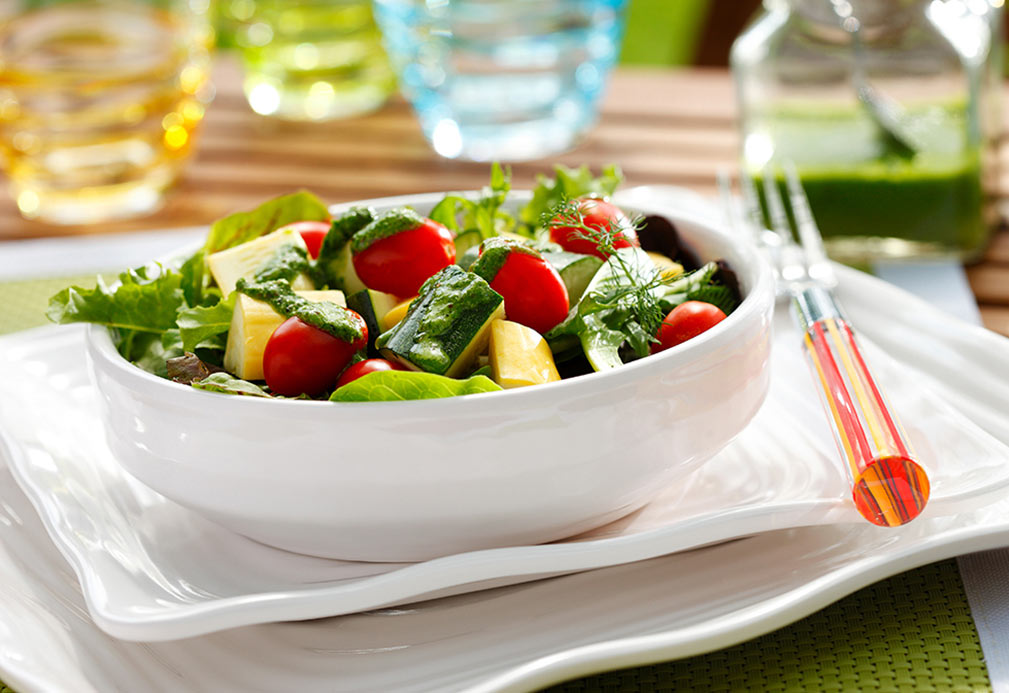 This hearty salad is brimming with fresh produce that boasts a variety of colors, textures and flavors. Grape tomatoes burst with sweetness, zucchini and yellow squash add crunch and the fresh basil vinaigrette pops with flavor. The homemade dressing is lighter than traditional dressings thanks to canola oil while red wine vinegar and Dijon mustard add tang and body.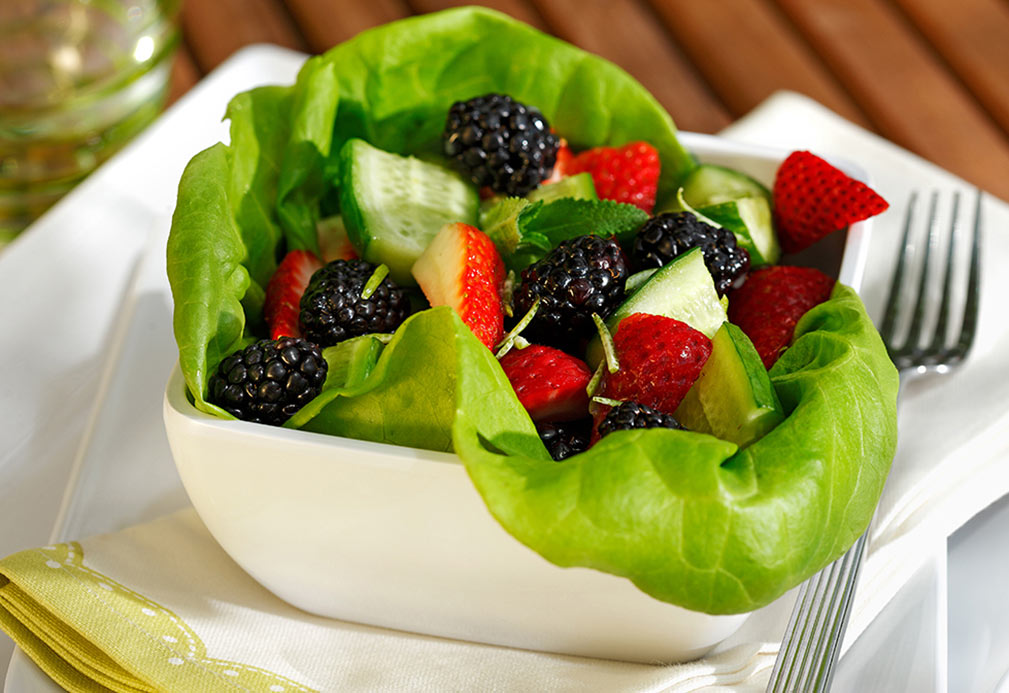 Strawberries and cucumbers have a natural affinity because the mild flavor and crunch of a cucumber partners perfectly with sweet, tender strawberries. Other contrasting flavors and textures come from fresh mint, honey mustard and lime zest. Canola oil allows these flavors to shine. The dressing has just four ingredients, so it's easy to make any weeknight.